Description
The trail becomes rugged and steep with a series of iron ladders that lead to the top of Beech Cliff. The top of Beech Cliff offers views of Echo Lake below and views toward the ocean (see note below). The Canada Cliff Trail leads to the left along the top of the cliff. The hike bears left at each junction and descends through a mixed forest leading back to the entrance of the parking area.
Note: At the top of Beech Cliff, an optional 0.4 mile loop hike is to the right following the Beech Cliff Loop.
Other Information
The Beech Cliff Trail was constructed by the Civilian Conservation Corps (CCC) in the 1930's. The CCC had two camps located in Acadia National Park. One was at McFarland Hill, where the park's headquarters is today, and the other was on the southwest side of the island. A good deal of their work involved trails. The crew at McFarland Hill mainly rehabilitated older hiking trails on the east side of the Island built by local village improvement societies. The crew on the southwest side, however, expanded the trail system on newly acquired park land.
Dogs are not allowed on this trail.
Geocaching is prohibited within Acadia National Park; however, the park does sponsor an EarthCache Program for those seeking a virtual treasure hunt!
Trail Manager
Visit Acadia National Park online for more information or contact: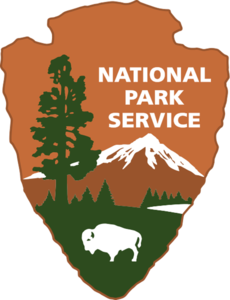 National Park Service, Acadia National Park
PO Box 177
Bar Harbor, ME 04609
Phone: (207) 288-3338
acadia_information@nps.gov