Description
The Compass Harbor Trail provides an easy walk through the woods to the shore just outside the village of Bar Harbor. The land is the former estate of George B. Dorr, who was instrumental in the creation of Acadia National Park as well as its first superintendent. The trail to the shore is wide and flat and suitable for strollers.
The trail begins amid maple and birch trees, and travels 0.1 miles before the first trail junction. The Compass Harbor Trail heads to the left at the junction, circling around to a dramatic shoreline over looking Frenchman Bay and Ironbound Island. From the shore, the trail continues back into the woods to the remains of the former home and grounds of the Dorr estate, including the cottage's foundation, stone steps leading down to the ocean, remnants of a saltwater pool, and the remains of gardens and apple trees. 0.1 past the foundation the trail loops back to the first junction 0.1 miles from the trailhead.
Other Information
George B. Dorr was known as the father of Acadia National Park. A gentleman scholar and lover of nature, Dorr lived at his Old Farm estate at Compass Harbor for most of his adult life, and devoted his endeavors and inheritance to the establishment, maintenance, and expansion of Acadia. Besides donating his Sieur de Monts and Old Farm properties to the Park, he worked closely with summer and year-round residents to bestow tracts, purchase land, and seek federal protection to create the Acadia you enjoy today.
This is a federally protected historic site. Please leave natural and historic features where you find them.
Geocaching is prohibited within Acadia National Park; however, the park does sponsor an EarthCache Program for those seeking a virtual treasure hunt!
Trail Manager
For more information, visit the Acadia National Park website, or contact: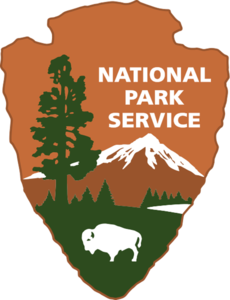 National Park Service, Acadia National Park
PO Box 177
Bar Harbor, ME 04609
Phone: (207) 288-3338
acadia_information@nps.gov