Description
The trail begins at the far end of Sand Beach with granite steps. A right at the top of the steps leads to an open ledge ascent that provide excellent views of Sand Beach and The Beehive. The trail continues along the headland with dramatic views of the coastline and ocean. The trail is rocky with uneven footing. Good foot wear is recommended. It is a gradual grade to reach the highest point at 145 feet above sea level. At this point the ruins of a 1915 tea house can be seen. The trail turns away from the shore and descends through the forest. A cedar post marks a junction in the trail. For a shorter loop (1.3 miles) , take the trail to the left. It climbs steeply before leveling out and leading back to Sand Beach. For a longer loop (1.9 miles) continue straight. The trail angles back toward the ocean with occasional views. At the next junction, turn left for a easy walk back to the top of the steps where the hike began. Descend the steps to Sand Beach.
Other Information
Near the top of the granite steps at the beginning of the trail, a large millstone (6'10" in diameter) can be found to the left.
In the early 1900's, the Satterlee family owned this area. They built a stone tower on the highest point that included a tea room and an observatory. The ruins of this tower still remain. The trail was part of the Bar Harbor Village Improvement system of the late 1800's.
Dogs must be on a leash no longer than 6 feet. Between May 15 and September 15, dogs are only permitted on Sand Beach long enough to cross to the trail head.
Geocaching is prohibited within Acadia National Park; however, the park does sponsor an EarthCache Program for those seeking a virtual treasure hunt!
Trail Manager
Visit Acadia National Park online for more information or contact: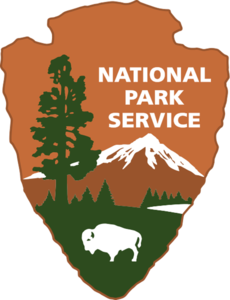 National Park Service, Acadia National Park
PO Box 177
Bar Harbor, ME 04609
Phone: (207) 288-3338
acadia_information@nps.gov