Description
Starting from the furthest trailhead, taking the most direct route into the park, the trail passes through the woods and crosses Ledgelawn Avenue just before the Park Loop Road. Here a rustic wooden bridge crosses a stream. As the trail runs parallel with the Park Loop Road, there are signs for the Jesup Path and Hemlock Road. Both of these trails lead to Sieur de Monts Spring, a popular site in the park. To the right is one of the country's oldest golf courses. The trail continues next to the golf course as it turns right onto Kebo Street and crosses the road. Just past a cemetery on the left is the Kebo Brook Trail which connects to Stratheden Trail to Sieur de Monts and also Kebo Mountain Trail.
The trail again crosses Kebo Street with the golf course on both sides. After returning to the woods it curves right paralleling Cromwell Harbor Road and passes another cemetery just before it turns right and descends to Ledgelawn Avenue. For a more direct route back into town, continue on Cromwell Harbor Road until it crosses Ledgelawn Ave.
Other Information
Numerous hiking trails can be accessed from the Sieur de Monts area and there is now a connector trail that provides access to the Gorge Path and the North Ridge of Cadillac Mountain.
Geocaching is prohibited within Acadia National Park; however, the park does sponsor an EarthCache Program for those seeking a virtual treasure hunt!
Trail Manager
Visit Acadia National Park online for more information or contact: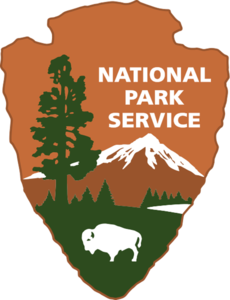 National Park Service, Acadia National Park
PO Box 177
Bar Harbor, ME 04609
Phone: (207) 288-3338
acadia_information@nps.gov