Description
The Jordan Pond Trail provides excellent views of the pond, Sargent Mountain and the Bubbles. At the northern end of the pond there is the junction for the Jordan Pond Carry Trail. Turn right onto this trail which leads into the forest and gradually rises until it crosses the Bubbles Divide Trail. Turn right on to the Bubbles Divide Trail. After crossing the Park Loop Road, take the Pemetic NW Trail.
This trail is a rugged ascend up Pemetic Mountain. Watch closely for blue blaze trail markers painted on the rocks and trees. Less then 0.2 miles up, the trail splits before rejoining at a viewpoint. Bearing to the right is the Ledge, a very steep granite face. This option is not recommended in wet weather. To the left, the Ravine leads through a narrow opening in the granite and has two wooden ladders. In wet weather, expect a stream to be running through the trail. After the split converges, the trail continues its steep climb through the woods, before breaking out on the open mountain top. Here there are excellent views of area ponds and mountains.
After reaching the summit, the hike descends on the Pemetic South Ridge Trail, providing panoramic views of the ocean and surrounding islands. The last portion of the trail is wooded and ends at the junction of the Bubble and Jordan Ponds Path. A right turn leads through the forest and crosses the Park Loop Road ending at Jordan Pond. A left on the Jordan Pond Trail leads back to the parking area.
Other Information
Geocaching is prohibited within Acadia National Park; however, the park does sponsor an EarthCache Program for those seeking a virtual treasure hunt!
Trail Manager
Visit Acadia National Park online for more information or contact: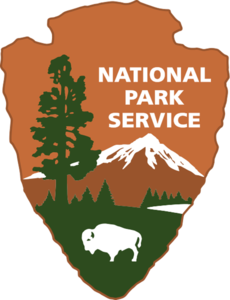 National Park Service, Acadia National Park
PO Box 177
Bar Harbor, ME 04609
Phone: (207) 288-3338
acadia_information@nps.gov