Description
The Perpendicular Razorback Loop begins with a short walk (0.2 miles) along the scenic Long Pond Trail before reaching the junction of the Perpendicular Trail. Over 300 cut granite steps, a few iron rungs and a small ladder allows hikers to ascend steep slope of Mansell Mountain. There are a few views of Long Pond between the trees. Just before the trail turns away from the face there is a short, out and back, spur trail to an overlook of Beech Mountain, Long Pond and the outlying islands. The trail levels off in the woods before reaching the summit of Mansell Mountain at 949 feet. There are no views from the summit.
The Perpendicular Trail descends past the junction for the Mansell Mountain Trail before ending at the Razorback Trail. Turn left (south) on the Razorback Trail. The trail provides great views as it steeply descends along the ridge before entering the forest and ending at the Gilley Trail. A left leads to the Cold Brook Trail which returns to the Long Pond Trail and parking area.
Other Information
The Perpendicular Trail was built by the Civilian Conservation Corps (CCC) in 1933-34. Where the trail crossed the talus slope, flat boulders were laid end-to-end to form an easier walking path. Rock steps and ramps were also built by the CCC. To make the newly placed stones blend more quickly with their natural surroundings, the crew covered the stones with local moss and planted ferns along the edges.
Dogs are not allowed on this trail due to the ladder and iron rungs.
Geocaching is prohibited within Acadia National Park; however, the park does sponsor an EarthCache Program for those seeking a virtual treasure hunt!
Trail Manager
Visit Acadia National Park online for more information or contact: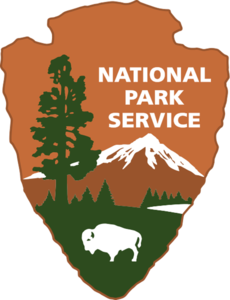 National Park Service, Acadia National Park
PO Box 177
Bar Harbor, ME 04609
Phone: (207) 288-3338
acadia_information@nps.gov