Description
The network of trails allows users to link together anything from a casual walk to a challenging hike. Along the way, the trails lead through forests and farmlands, over rocky summits, and along the shoreline. In addition to the trails described below, hikers may also walk on the Schoodic Bike Paths, to lengthen or shorten their trek as desired.
Alder Trail: This short, easy walk traverses inland from the rocky shore along a grassy path among fruit trees and alder bushes. Butterflies are common here, as are pitch pine, cedar, birch, and ash trees. This pleasant trail highlights the contrast between ocean and old farmland.
Anvil Trail: This trail provides access to incredible views from both the rocky knob known as the Anvil and the 440-foot Schoodic Head. The trail starts by climbing through woods of ash, birch, and spruce and ends atop rocky summits.
Buck Cove Mountain Trail: This is the network's longest trail at just over 3 miles. The trail skirts the edge of Birch Harbor Mountain and leads to Schoodic Head summit. While it is longer and has more climbing than some of the network's other trails, the elevation gains allow for incredible views of the surrounding area and make this a very worth-while hike.
East Trail: This short but steep trail goes up the eastern side of Schoodic Head, with views along the way of Schoodic Point to the southwest and Spruce Point to the northeast. The trail begins with a steady ascent, then rises quickly via switchbacks. In the spring, Canada dogwood and tiny white starflowers bloom along the trail. Gnarled pitch pines, cedars, and sea-green lichen are plentiful here.
Lower Harbor Trail: This trail offers waterfront views for the majority of its 1.2 mile stretch. The flat terrain and coastal views make this a trail perfect for everyone to enjoy.
Schoodic Head: This trail provides a fresh perspective on Acadia National Park and expansive views of the area. The trail winds along Schoodic Head, the distinctive knob many visitor only see from atop Cadillac Mountain.
Other Information
Pets are permitted and must be leashed at all times. Leashes must be six feet or less in length. Pets may not be left unattended.
Trail Manager
For more information about the trails and the park, visit Acadia National Park online or contact: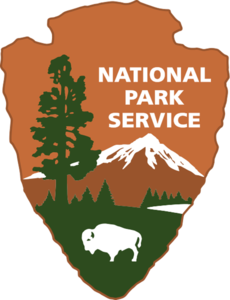 National Park Service, Acadia National Park
PO Box 177
Bar Harbor, ME 04609
Phone: (207) 288-3338
acadia_information@nps.gov