Description
This short hike offers a unique look into the human history of the Basin Preserve. The trail starts by crossing an old mill dam at the head of the Basin before crossing old abandoned farmland, where apple trees are still abundant. To the east of Denny Reed Point, the remains of an old stone dam are visible at the south end of the Basin. This dam was part of a tidal mill, one of several mills present in the Basin in the early 19th century. Archaeological evidence suggests that tides at the Basin were harnessed to power a sawmill, a gristmill, and a carding mill to serve three industries – lumber, agriculture, and textile manufacturing.
Other Information
In October 2006, an anonymous donor gave The Nature Conservancy 1,910 acres in Phippsburg, including more than 4 miles of coastline surrounding the Basin, a saltwater inlet on the New Meadows River. In 2012, the Conservancy transferred 64 acres to the town of Phippsburg to be used for town recreational access and school programs. The Basin is the Conservancy's largest coastal preserve in Maine and one of the Conservancy's most valuable individual land gifts. The acquisition of The Basin Preserve is a substantial addition to existing protected lands and waters in the Kennebec Estuary. Comprised of Merrymeeting Bay and the Lower Kennebec River, the Kennebec Estuary is the largest tidal estuary on the East Coast north of the Hudson River.
In addition to protecting important estuary habitat of the Basin and shoreline of the New Meadows River, The Basin Preserve features extensive stands of rare Pitch Pine Woodlands. A series of ridges run down the length of the preserve in a northeast/southwest orientation. One of the larger ridges on the peninsula, Pasture Ridge, runs down the middle of the preserve and hosts an exemplary stand of Pitch Pine Woodland, one of the largest in Maine. These beautiful woodlands are influenced by past fires and pitch pine's ability to persist in harsh growing conditions of acidic, thin soil on exposed granite ridge-tops. Sedge meadows, shrub marshes and black spruce bogs occupy the valleys between the ridges and provide excellent habitat for many plants and animals. One large stand of black gum, a southern tree species at its northern limit in Maine, is found on the preserve.
Visiting Guidelines:
Day use only
No fires
Carry out all trash, leave no trace
Bikes, horses and motorized vehicles prohibited except on designated roads
No pets except on designated roads; pets are prohibited on hiking trails
Please stay on trails
No collecting of plants or animals
Trail Manager
Visit The Nature Conservancy online for more information or contact: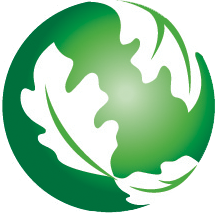 The Nature Conservancy, Maine Field Office
14 Maine Street, Suite 401
Brunswick, ME 04011
Phone: (207) 729-5181
naturemaine@tnc.org
View website