Description
This 377-acre preserve connects with another 2,000 acres of conserved lands—including Reid State Park and Maine Audubon's Josephine Newman Sanctuary, an area stretching all the way across Georgetown Island. The preserve is accessible through an extensive and interesting trail system over relatively level and easy terrain. Aside from hiking, visitors to Berry Woods also enjoy hunting, fishing, snowshoeing, cross-country skiing, bird-watching, and more.
Thanks to trail work completed after 2009, trails now lead through oak-pine forest from the shores of the Kennebec to Robinhood Cove. Visitors can see an old mica mine, Wilson Pond, an old cellar hole, and natural blowdowns.
Other Information
Please adhere to the following policies while using the preserve:
Day use only
Foot traffic only
Please stay on the trail and boardwalk to protect this fragile ecosystem
No collecting of plants or animals
No pets
Carry out all litter
No fires, smoking, or camping

This trail passes through a property that was acquired in part with funds from the Land for Maine's Future program. For more information about the LMF program and the places it has helped to protect, please visit the LMF webpage.
Trail Manager
Visit The Nature Conservancy online for more information or contact: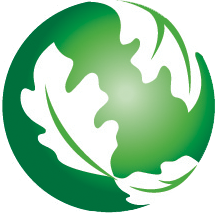 The Nature Conservancy, Maine Field Office
14 Maine Street, Suite 401
Brunswick, ME 04011
Phone: (207) 729-5181
naturemaine@tnc.org
View website