Description
Big Spencer Mountain rises sharply from the surrounding landscape north of the village of Kokadjo, near Moosehead Lake's eastern shore. Gnarled and stunted balsam fir and black spruce trees running down the spine of this flat-topped mountain are largely underlain by a thick carpet of mosses. Bicknell's thrush, a migratory songbird of special concern, is known to breed along this densely forested ridge.
A long-used but now unattended fire tower, two large banks of solar panels, a small communications building, and a wood platform now reside atop the summit; please respect the privately-owned communications infrastructure found here. Nonetheless, the summit provides panoramic views in all directions, including Katahdin and Baxter State Park, the Penobscot River Corridor, many of the region's larger lakes, as well as nearby mountains such as Lobster Mountain and more distant peaks like Boundary Bald Mountain near the Canadian border.
Activities occurring within this Ecological Reserve include hiking, nature observation, and hunting. The trail includes a lower section along an old Jeep trail built to serve the abandoned fire warden's cabin, located at approximately 1,900' in elevation. The hiking trail continues past the cabin heading up steep terrain towards the east summit. Short ladders are found in several sections of the upper trail, including at a steep section of exposed peat soil.
Other Information
Big Spencer Mountain is managed as an ecological reserve comprised of 4,244 acres. The plant communities at Big Spencer display a transition of forest plant species influenced by elevation. For more information, check out the Maine Natural Areas Program's Ecoreserve Fact Sheet for Big Spencer Mountain online.
The Big Spencer Trail is rough and eroding in places, including where old ladders are found. Plan on wearing sturdy footwear and expect rocky and possibly wet conditions. Do not assume the abandoned fire tower is safe to climb.
Trail Manager
Visit Maine Bureau of Parks and Lands online for more information or contact: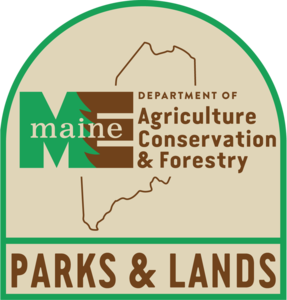 Maine Bureau of Parks and Lands, Western Public Lands Office
PO Box 327
Farmington, Maine 04938
Phone: (207) 778-8231
Tim.Post@maine.gov
View website