Description
The Black and White trail connects Black Mountain ski area with Rumford Whitecap Mountain. From the ski area trailhead, head up the mountain on a winding trail through the woods to the tower just below the summit. The trail to Whitecap is behind the fenced-in tower and marked with a sign and white blazes. The trail winds around the mountain for a short distance before descending into the col between the two mountains. The trail crosses a dirt road / snowmobile trail before crossing a small stream and heading towards Whitecap, which is visible from this road.
From here, the trail to Whitecap is fairly easy and well marked. The trail winds through a hardwood forest with limited views, except for a grassy area with mountain views and the cliffs on the side of Whitecap. Enjoy the pleasant walk through the woods with the birdsong and occasional sighting of wildlife. When you reach the intersection with the Red Trail on Rumford Whitecap (at 44.564156, -70.666314), there is an option to continue right, up Whitecap to the summit (about 20 minutes) or descend straight to the Rumford Whitecap parking lot by following the red/orange blazes down the trail.
Other Information

This trail passes through a property that was acquired in part with funds from the Land for Maine's Future program. For more information about the LMF program and the places it has helped to protect, please visit the LMF webpage.
Trail Manager
Visit the Mahoosuc Land Trust online for more information or contact: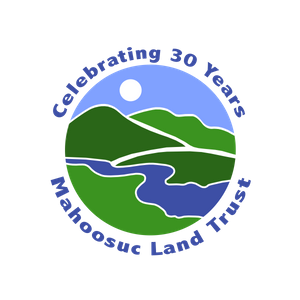 Mahoosuc Land Trust
PO Box 981
162 North Road
Bethel, ME 04217
Phone: (207) 824-3806
info@mahoosuc.org
View website