Description
The Bowdoin College Coastal Studies center is home to the Bowdoin Sailing Team as well as the Bowdoin Marine Science Laboratory. Despite college uses, the property is home to a public hiking trail system which is open 24/7, and is dog friendly (leash required).
This network of seven trails covers most of the 113 acres owned and maintained by the college. Trails meander through a variety of ecosystems: old orchards, cedar swamps, intertidal zones and spruce-fir forests. The paths are relatively flat and easy, although be careful when roots and rocks are wet, as the tread is often uneven.
This property is situated on a peninsula with 2.5 miles of shoreline, perfect for viewing a variety of birds or to watch the lobster boats at work. Wildlife abounds here, with plenty of opportunities to view deer, fox, osprey, bald eagles and even the occasional harbor seal. During the summer, walk the fields and admire the variety of wildflowers, or take your shoes off and wade in the cool ocean water. During low tide you can walk across a sandbar to Wyer Island, or investigate the many sea shells washed up on shore. The peninsula terminates at Dog's Head, a perfect place to eat a picnic lunch and watch horseshoe crabs. In the winter months, the fields and trails are great for snowshoeing and cross country skiing, and you may find that you have the whole place all to yourself.
Other Information
There are no public restrooms on the site. Carry in/carry out. Be aware of ticks, poison ivy and brown tail moth. Walk the driveway to the very end to enjoy the views from the pier.
Trail Manager
These trails are maintained by the Bowdoin College Coastal Studies Center. A more detailed map is available on their website.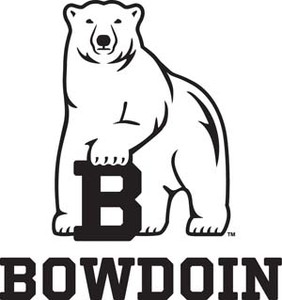 Bowdoin College Coastal Studies Center
240 Bayview Road
Harpswell, ME 04066
Phone: (207)-837-5422
jtourtel@bowdoin.edu
View website