Description
In the summer months, Caribou High School Ski Center offers individuals biking and hiking trails that loop through the forests, fields and back to the trailhead. During the winter months, these trails double as cross-country ski trails. Snowshoe trails follow a spring that twist and turn through the forest. A short alpine ski trail with ski lift is also available at the center. Northern Skiers Club in Caribou hosts the annual Aroostook Youth Ski Festival held in March every year.
Other Information
During the winter, this network has 3 km of lighted ski trails and a wonderful new lodge that is open to all though it is primarily used by the High School Alpine Team. The lights come on automatically at 3:30 pm and are set to shut off at 7:30 pm.
Every Friday night under the lights, the Northern Skiers Club hosts a program called Friday FUNdamentals. At this event anyone can come and learn to Nordic ski or ski better for free. Use the contact information to find out more.
Trail Manager
Visit Boreal Outdoor Club (formally Northern Skiers Club) on Facebook for more information or contact: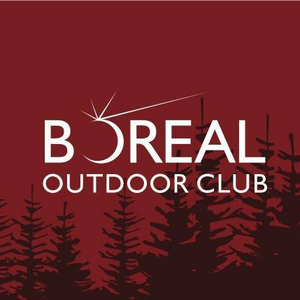 Boreal Outdoor Club
101 High Street
PO Box 1132
Caribou, ME 04736
Phone: (207) 551-0022
splourde70@gmail.com
View website