Description
The School House Trail, and a short trail with views of a salt marsh on 10 acres recently donated to the land trust can most easily be reached via the Elbow Hill Road (parking strictly prohibited on private property on the west side of Elbow Hill). These trails are also accessible via trails from a parking lot on the Parker Head Road. Some trails follow the shoreline of Center Pond while others encircle the beaver pond or traverse wooded ridges. Birding is excellent in this preserve and wildflowers are numerous.
To reach the Elbow Hill Trail from the parking area follow the northern portion of the Perimeter Trail for a short distance and turn left (east) on to the School House Trail.
The School House Trail runs from the Elbow Hill Road to the Drummond Loop Trail Another Drummond Loop spur goes 0.2 miles to an old farm foundation, one of three that can be found in the preserve.
The Drummond Loop Trail circles a pretty beaver flowage, though the dam recently washed away in heavy rains. The trail provides a 1.4 mile walk from the parking lot and back.
The Perimeter Trail follows the border of the preserve and along the pond shoreline. 4.8 miles. The Middle Trail runs from the south end of the preserve through woodlands to a connection with the Drummond Loop Trail.
Trail Manager
Visit Phippsburg Land Trust online for more information or contact: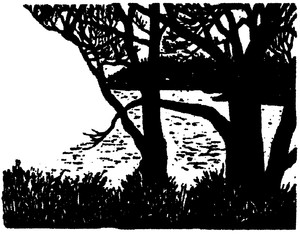 Phippsburg Land Trust
PO Box 123
Phippsburg, ME 04562
Phone: (207) 443-5993
information@phippsburglandtrust.org
View website