Description
A grassy road runs 0.6 mile along the length of the Wildlife Management Area to a series of fields and old homestead. Staying to the left-hand fields, hikers can continue about 0.3 mile to reach the shore near Pressley Point, with views south toward the mouth of the Orange River and Whiting Village. The East Stream trailhead is located beyond the pond in the center of the CCLC campus. It crosses rocky outcrops, meanders along tidal East Stream, passes through distinctive tree stands, winds through a low lying cedar-dominated area, and crosses a freshwater stream in three places. At 1 mile, the trail joins the Dennison Point Trail. Hikers can turn right along the Dennison Point Trail for another 0.5 mile to reach Commissary Point Road and loop back to CCLC, or turn left to explore Dennison Point.
Other Information
The Dennison Point Unit is part of the Cobscook Bay Wildlife Management Area, a network of conserved lands owned and managed by the Maine Department of Inland Fisheries and Wildlife. Composed of over 2,000 acres of mainland and islands in and around Cobscook Bay and more than 23 miles of shoreline, the Management Area provides valuable wildlife habitat as well as public access and recreational opportunities.
Cobscook Trails Project: The trails on Commissary Point are part of a larger network of hiking trails in known as Cobscook Trails. Cobscook Trails is a cooperative project of conservation landowners and community partners that seeks to expand opportunities for nature-based recreation and tourism in eastern Washington County. The group produces "Cobscook Trails: A Guide to Walking Opportunities around Cobscook Bay and Bold Coast Region," a 55 page booklet describing walks on 19 area properties. Find more information about Cobscook Trails, including how to purchase the guidebook, visit: The Cobscook Trails Project.
Trail Manager
Visit the Maine Department of Inland Fisheries and Wildlife online for more information or contact: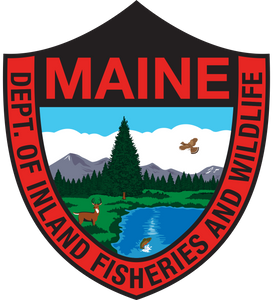 Maine Department of Inland Fisheries and Wildlife
41 State House Station
Augusta, ME 04333-0041
Phone: (207) 287-8000
View website