Description
The quarter-mile nature trail in Crockett Cove Woods Preserve winds through the forest and a small bog. Red spruce is the dominant tree species, favored by cool temperatures and high rainfall along the coast. Other tree species include white spruce and red maple. The forest supports a variety of wildlife, including snowshoe hare, white-tailed deer, red fox as well as kinglets, warblers and chickadees.
Mosses, ferns and lichens are common within the fog forest. A survey of lichens within the preserve found that there are over 80 species, at least 8 of which are rare in Maine. The bog is home to pitcher plants, sundews, cranberries and speckled alder.
The yellow trail goes to the north end of the preserve and connects to a loop trail, marked in orange. The hike is more than a mile and crosses varied terrain, including mixed forests, cedar forests, spruce stands, wet areas, a stream crossing and an old logging road.
Crockett Cove Woods is exposed to prevailing southwest winds that bring moisture from the ocean. Its trees hold onto the fog so characteristic of the Maine coast. Mosses cling in blanket-like layers to large granite boulders left by the departing glaciers. Old man's beard lichen hang delicately from the trees. This preserve is at its best on a wet day when the colors are more vibrant.
Other Information
Please adhere to the following policies while using the preserve:
Day use only
Foot traffic only
Please stay on the trail and boardwalk to protect this fragile ecosystem
No collecting of plants or animals
No pets
Carry out all litter
No fires, smoking, or camping
Trail Manager
Visit The Nature Conservancy online for more information or contact: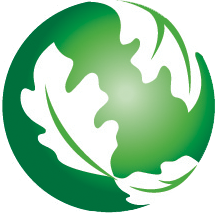 The Nature Conservancy, Maine Field Office
14 Maine Street, Suite 401
Brunswick, ME 04011
Phone: (207) 729-5181
naturemaine@tnc.org
View website