Description
Downeast Lakes Land Trust's shortest "trail" is the quarter mile Dawn Marie Beach Path. This pleasant path leads from a raspberry patch by the side of the road to the beautiful undeveloped beach on Wabassus Lake. Visitors have a good chance of seeing or hearing loons, seeing eagles, or finding moose tracks on the beach. The beach is a great spot for a family picnic, or to cool off on a hot summer day.
Other Information
The Dawn Marie Beach path is located close longer trails manged by the Downeast Lakes Land Trust including the Wabassus Mountain, Pocumcus Lake, and Little Mayberry Cove trails.
The Downeast Lakes Community Forest is a 55,678-acre community asset and public resource. Downeast Lakes Land Trust manages the Community Forest for wildlife habitat, public recreation, and a sustainable timber economy.

This trail passes through a property that was acquired in part with funds from the Land for Maine's Future program. For more information about the LMF program and the places it has helped to protect, please visit the LMF webpage.
Trail Manager
Visit the Downeast Lakes Land Trust online for more information and a printable map or contact: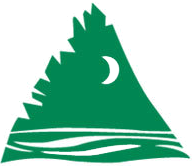 Downeast Lakes Land Trust
4 Water Street
Grand Lake Stream, ME 04668
Phone: (207) 796-2100
info@downeastlakes.org
View website