Description
Established in 1855, Evergreen Cemetery's 239 acres make it the second-largest cemetery in Maine. The cemetery features a park area with four ponds and a network of moderately sloping paved trails. The back half of the cemetery—to the west—is much wilder and more wooded. The trails are mostly level, but have been left natural, with packed earth and exposed tree roots. Evergreen Cemetery is well-known for its exceptional birding—from feeding the ducks in the ponds to experiencing the spring migration of a wide variety of songbirds.
Visit Enock's Adventures at MTF Stories to read Enock's trip report about visiting Evergreen Cemetery with his wheelchair.
Other Information
Evergreen Cemetery is owned and managed by the City of Portland, with assistance from Portland Trails and the Friends of Evergreen Cemetery. The cemetery is open daily 7:00am-4:30pm. The cemetery has a number of noteworthy headstones and is on the National Register of Historic Places. Maps are available at the cemetery office, which is open 7:00am - 3:30pm weekdays.
The undeveloped north west end of the cemetery is a City-designated off leash area for dogs, where dogs may walk unleashed as long as they are under voice command.
Trail Manager
Visit Portland Trails or the City of Portland for more information and a printable map or contact: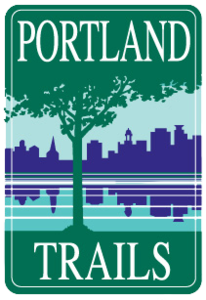 Portland Trails
305 Commercial Street
Portland, ME 04101
Phone: (207) 775-2411
info@trails.org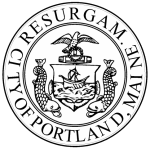 City of Portland, Department of Public Services
55 Portland St.
Portland, ME 04101
Phone: (207) 874-8493