Description
The first trail into Garcelon Bog follows a boardwalk that highlights the natural features of the property. On both sides of the boardwalk lies peat moss that plays an important role in filtering storm water runoff. The peat bog cleans water by getting rid of sediments and pollutants as the water flows through on its way to the Androscoggin River. The bog is a unique ecological feature in the City and contains a variety of natural habitat types including forested, open, and emergent wetlands that support a wide variety of plant and animal species.
The second trail runs between Jeannette Avenue and Warren Avenue, providing a non-motorized thoroughfare from downtown Lewiston to outlying neighborhoods. The trail passes through a mixed hardwood forest but the bog can be seen to the north of the pathway.
The Garcelon Bog is owned by the City of Lewiston, and with a conservation easement held by Androscoggin Land Trust, protects over 100 acres of ecologically significant wetland in the heart of the second largest urban area in Maine.
Trail Manager
Visit the City of Lewiston online for more information or contact: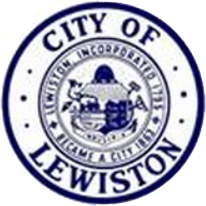 City of Lewiston, Public Works Department
103 Adams Ave.
Lewiston, ME 04240
Phone: (207) 513-3003
View website