Giant's Stairs - McIntosh Lot Preserve
Hide Map
Trailhead
Take ME Route 24 (Harpswell Island Road) south across the Cribstone Bridge to Bailey Island. Proceed 1.5 miles south. Just beyond the Mackerel Cove view on the right, turn left onto Washington Avenue. Park at the Episcopal Church (only when there are not services) or along the street, without obstructing traffic. Walk east to the end of Ocean Street or south along Washington Avenue to either end of the trail where signs are posted. Parking is limited.
Description
Jointly managed by the Town of Harpswell and the Harpswell Heritage Land Trust, the Giant's Stairs Trail begins at the eastern end of Ocean Street and provides a 0.3 mile, shore walk featuring spectacular views of eastern Casco Bay and the Atlantic Ocean. The name 'Giant's Stairs' refers to the interesting erosion pattern of the volcanic dikes in the rock. Given the rocky coast, high waves often create huge crashing surf on the cliffs.
The Town portion of the trail extends along the shore to Little Harbor. To complete a loop (approximately 0.5 mile) to Washington Avenue and back to the parking area at the Episcopal chapel, take the indicated trail across the shrubby MacIntosh Lot Preserve, a 1 acre parcel of shrub-scrub land off Washington Avenue on Bailey Island slightly to the west of the Giant's Stairs.
Since Captain Henry and Joanna Sinnett donated a 10 foot walking right of way to the Town of Harpswell in 1910, people seeking to enjoy the rocky cliffs could enter it from the east on Ocean Street, but could not return to Washington Avenue at the other end of the trail without crossing private property. The McIntosh Lot Preserve completes a loop trail from the streets to the Stairs and back without intruding on private property. It was given to the Trust by the Estate of Adelaide H. McIntosh and is to be kept forever in a natural state.
Other Information
Giant's Stairs Trail is open dawn to dusk to pedestrian use only. Please stay on the trail and respect the adjacent landowner's privacy. Motor vehicles and bicycles are not allowed. Please follow a carry in, carry out policy taking only pictures and leaving only footprints. Open fires and camping are not allowed.
Dogs must be on a leash.
Trail Manager
Visit Harpswell Heritage Land Trust online for more information or contact: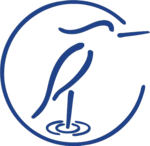 Harpswell Heritage Land Trust
PO Box 359
Harpswell, ME 04079
Phone: (207) 721-1121
info@hhltmaine.org
Nearby Geocaches

Check for nearby geocaches to Giant's Stairs - McIntosh Lot Preserve.
Leave No Trace Principle
Leave What You Find
Respect natural resources, cultural and historic items, and wildlife by looking rather than touching.