Description
This trail loops around a heavily wooded property with extensive frontage on the Back River, an eastern branch of the Sheepscot River. There are extensive views to the north to the bridge which connects the Boothbay mainland to Barter Island, and across the river to undisturbed wooded shoreline. Hikers can enjoy walking around a small pond bordered by wildflowers and edged with cattails. Bullfrogs and dragonflies revel in this natural habitat, as well as deer, small mammals, and a variety of birds. The trail meanders through widely varied woods, including evergreens, oak, maple, aspen and birch.
Other Information
The Boothbay Region Land Trust (BRLT) maintains this trail and has worked to preserve the scenic beauty of the Boothbay region since 1980 through conserving land for the benefit and enjoyment of the residents and visitors. The trail traverses private property and permission to maintain and use the trail was granted to BRLT by Dorothy Gregory. Please respect this property by staying on the trail.
BRLT trails are open for quiet, low impact activities. When visiting this BRLT trail, please observe the following rules:
Overnight camping and fires are not allowed.
Keep dogs within your sight and under control and carry out all litter.
Parties greater than 10 must obtain permission from BRLT first.
Commercial use is not permitted.
Trail Manager
Visit Boothbay Regional Land Trust online for more information and a printable map or contact: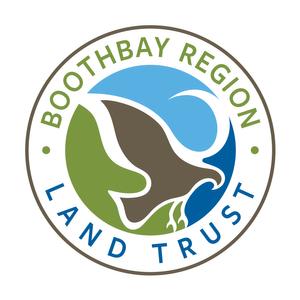 Boothbay Region Land Trust
PO Box 183
Boothbay Harbor, ME 04538
Phone: (207) 633-4818
brlt@bbrlt.org
View website