Description
This extensive network offers terrain with moderate grade changes, several bridges, and boardwalks while connecting Spurwink Avenue, Ocean House Road, and several residential neighborhoods. The trails pass through a variety of woodlands, wetlands, and open fields, and several trails near the Public Works Garage were specifically designed as Nordic ski trails and provide a great winter recreation experience.
The Town Center Trail is the trail connection between the High School with the core of the Gull Crest network. The trail follows the top of a sewer easement and is maintained as a grassy surface. The level and easy to follow trail provides plentiful views of the Spurwink Marsh and is mostly field with a sparsely wooded area.
The Scott Dyer Trail is predominately wetland meadow and acts to connect to trail system to residential areas on the northern side of the network. This section is seasonally wet.
The Willow Brook Trail provides a short loop away from the Town Center trail through property protected by the Cape Elizabeth Land Trust. Scattered oak groves and long-abandoned crabapple and apple trees provide a quiet opportunity for meditation or bird-watching — pheasant, herons, owls, and hawks are often seen along this trail.
Trail Manager
Visit the Town of Cape Elizabeth or Cape Elizabeth Land Trust online for more information or contact: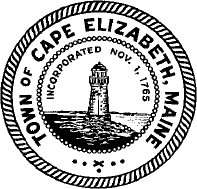 Town of Cape Elizabeth
PO Box 6260
Cape Elizabeth, ME 04107
Phone: (207) 799-0115
maureen.omeara@capeelizabeth.org
View website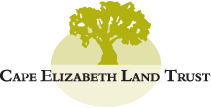 Cape Elizabeth Land Trust
330 Ocean House Road
Cape Elizabeth, ME 04107
Phone: (207) 767-6054
info@capelandtrust.org
View website