Description
Hope Cemetery & Woods provides a quiet oasis of nature right in the center of Kennebunk. The trails take in the woods primarily north of the cemetery, as well as passing by a small pond and through a meadow. Many trailheads give access to the trail network from the village and from surrounding neighborhoods.
The trails include a 0.8-mile universally accessible loop, beginning at the Hope Trail Lane trailhead. There is a large, hard-packed gravel parking lot at this trailhead. The 5-foot wide trail has a smooth, flat natural/crushed stone surface. The loop winds and curves its way through the woods and by a small meadow. The UA loop also includes a few bridges, and benches for those who desire to rest along the trail.
Read about Enock's experience using a wheelchair on this trail at MTF Stories!
Other Information
HISTORY
Hope Cemetery, established in 1790, has been a beautiful and quiet oasis in the center of Kennebunk, Maine for over 230 years. The entire property, owned by Hope Cemetery Corporation, consists of 30 acres dedicated to historic gravesites, surrounded by an additional 72 acres of woods and meadow which have traditionally been used by the community for casual walks.
In 2017 the Board of Hope Cemetery Corporation put these woods under a conservation easement, held by the Kennebunk Land Trust, and created a new non-profit organization, the Friends of Hope Cemetery & Woods. The Friends drew up a management plan which among other items included the establishment of a Universally Accessible Trail (UAT), to allow those with mobility issues to enjoy this beautiful natural area in the middle of Kennebunk. The UA trail was officially opened at a ribbon-cutting ceremony on May 14, 2021.
GUIDELINES
The trails are open from dawn to dusk
Pets are allowed on leash or under voice control
Camping and campfires are not allowed
Trail Manager
For additional information, visit the Hope Cemetery & Woods website, or contact: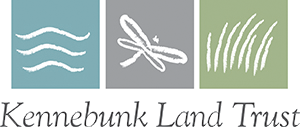 Kennebunk Land Trust
6 Brown Street, Suite 2
Kennebunk, ME 04043
Phone: (207) 985-8734
info@kennebunklandtrust.org
View website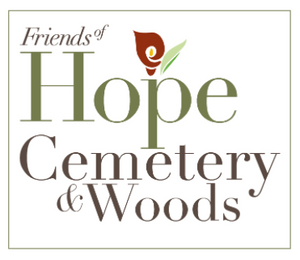 Friends of Hope Cemetery & Woods
PO Box 1550
Kennebunk, Maine 04043
friendsofhcw@gmail.com
View website