Description
From the put-in, paddle north under the bridge. Hunter Cove is long and shallow and often protected from winds. This paddle also affords views of Saddleback Mountain. The cove is home to many wetland species including common loon, beaver, and various warblers and provides excellent opportunities for birding.
Other Information
Access to this paddle is provided by Rangeley Lakes Heritage Trust via their Mingo Landing Parcel. Much of both the eastern and western shores of Hunter Cove have been conserved forever by Rangeley Lakes Heritage Trust as Hunter Cove Uplands and Hunter Cove Wildlife Sanctuary, with hiking trails on both properties.
Private Property:
Much of the land and many roads around the Kennebago River and Lake are privately owned. Respect the gates placed along the roads and do not trespass.
Invasives:
Boats and recreational gear should be checked before put-in and after take-out for plants and aquatic invaders.
Trail Manager
For additional information, please visit the Rangeley Lakes Heritage Trust website, or contact: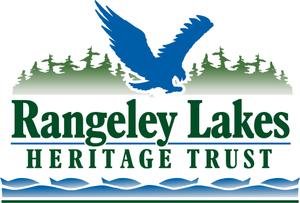 Rangeley Lakes Heritage Trust
2424 Main Street
Rangeley, ME 04970
Phone: (207) 864-7311
srousseau@rlht.org
View website