Description
From the parking lot a multi-use trail offers easy hiking with a nice, flat surface with only one or two hills.
Attached to the multi use trail are two loops. The smaller lower loop uses both old logging roads and hand-cut trail, resulting in a moderatley difficult hike. The upper loop is exclusivley hand-cut trail, that also has moderatley difficult hiking. This longer loop truley immerses the hiker in the woods, nature, and wildlife that Hunter Cove Uplands provides.
Off the upper loop and the multi-use trail is a short trail that leads to an overlook of Rangeley Lake, offering a place to eat lunch and rest while enjoying a fantastic view.
Other Information
As with all RLHT properties, there is a carry-in, carry-out policy.

Owners are responsible for cleaning up after their pet.

No camping or fires permitted within Hunter Cove Uplands.

No motorized vehicles in the summer.
Trail Manager
For additional information, visit the Rangeley Lakes Heritage Trust website, or contact: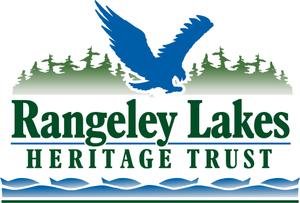 Rangeley Lakes Heritage Trust
2424 Main Street
Rangeley, ME 04970
Phone: (207) 864-7311
srousseau@rlht.org
View website