Description
This beautiful paddling trip offers grand views and remote wilderness. Small islands and secluded coves on the south shore of the pond are excellent places to explore. A campsite on the west shore of Hurd Pond (accessible only by boat) provides the option of an easy overnight paddling experience. The campsite has both a small beach and a pit toilet.
Other Information
The Debsconeag Lakes Wilderness Area Preserve Guidelines:
Hunting and fishing are allowed according to state laws and regulations.
Vehicles are restricted to designated roads. ATVs are not permitted anywhere in the reserve.
Horses, pets, and other domestic animals are not permitted.
Fires are allowed by permit only in existing fire rings at designated locations. Use only dead and down wood.
Do not collect or remove plants or animals.
Camp only in designated campsites. First come first-served. No reservations or fees required.
Camping at any one site is limited to a two week maximum stay.
Please use the latrines installed at campsites.
Carry water for washing at least 200 feet away from streams or lakes and use small amounts of biodegradable soap.
Pack it in, pack it out! Remove all trash and leave your campsite looking better than when you arrived.
Trail Manager
For more information or a printable map please contact The Nature Conservancy: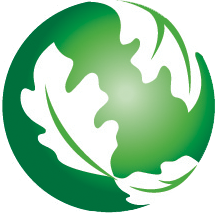 The Nature Conservancy, Maine Field Office
14 Maine Street, Suite 401
Brunswick, ME 04011
Phone: (207) 729-5181
naturemaine@tnc.org
View website