Description
The Jamies Pond Wildlife Management Area is 840 acres in size and lies in three communities: Manchester, Hallowell, and Farmingdale. The trails are well-marked. Connecting loops form a network that allows hikers to choose shorter or longer walks, all in the easy to moderate difficulty range. The 107-acre pond is known both as Jamies Pond and Jimmies Pond. The pond was formerly the water supply for Hallowell and, as a result, most of its shoreline is undeveloped. The property is managed by the Maine Department of Inland Fisheries & Wildlife.
Other Information
The pond supports a healthy population of gamefish and other species, making it a popular destination for fishers. No swimming, overnight camping, or fires allowed.

This trail passes through a property that was acquired in part with funds from the Land for Maine's Future program. For more information about the LMF program and the places it has helped to protect, please visit the LMF webpage.
Trail Manager
Visit the Maine Department of Inland Fisheries and Wildlife online for more information or contact: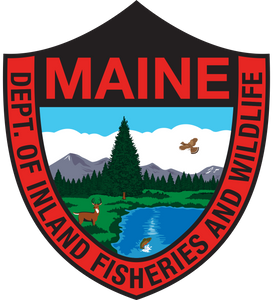 Maine Department of Inland Fisheries and Wildlife
41 State House Station
Augusta, ME 04333-0041
Phone: (207) 287-8000
View website