Description
This 45-acre preserve off Vinalhaven covers about two-thirds of Lane's Island, a small island connected to Vinalhaven by a causeway. The island is relatively low-lying with rolling topography and is covered in old fields and coastal shrub lands that are dominated by salt tolerant plants. Rustic trails crisscross the preserve and make walking over the entire property easy. The preserve also features ragged and rocky shorelines and cobble beaches where the surf can reach impressive heights on windy days.
Bayberry, meadowsweet, raspberry, speckled alder and low-bush blueberry are common on the moors, with an occasional white spruce. Along the coastline, goldenrods, asters, blue flag iris, beach pea and jewelweed dominate. Seaducks such as common eiders and shorebirds abound and Atlantic puffins have occasionally been sighted from Lane's Island.
From 4,000 B.C. to colonial times, the island was home to Native American villages and is named for Captain Timothy Lane, whose house on the island is not part of the preserve. For the past ten years, the Town of Vinalhaven has helped the Conservancy with preserve management.
Other Information
Please adhere to the following policies while using the preserve:
Foot traffic only
Please stay on the trails and respect areas marked as private
No collecting of plants or animals
Pets are allowed on leash only – please pick up after your animal
Carry out all litter
No fires, smoking or camping
Dawn to Dusk
Trail Manager
Visit The Nature Conservancy online for more information or contact: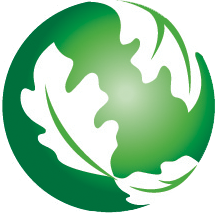 The Nature Conservancy, Maine Field Office
14 Maine Street, Suite 401
Brunswick, ME 04011
Phone: (207) 729-5181
naturemaine@tnc.org
View website