Description
The east beach facing Chandler Cove provides the best landing and anchoring ground for boaters looking to access the trail network on Little Chebeague. This beach is a popular destination for day users and offers unimproved campsites for overnight visitors. The trailhead can be found in the middle of the beach, a few hundred feet north of the metal structure (the remains of a former fire-fighting trainer).
After leaving the beach, the trail climbs gently past a privy (outhouse) into a regenerating field to the first of several trail junctions. The eastern route takes you to Sandbar Point via a winding path that offers periodic views of Chandler Cove. Sandbar Point serves as the entry for visitors arriving via the low-tide sandbar from Great Chebeague (see "trailhead" information). The western route brings you to the Cottage Loop path, which weaves through the abandoned remains of military facilities and a former summer cottage colony. Most of the structures have collapsed and are unsafe for exploring. Please be careful and remember to leave what you find so that others can fully appreciate the rich mix of history and re-naturalization of the island.
A spur trail leads west from the northwestern corner of the Cottage Loop Path (near a point with water views northward) to a beach on the northwestern shore of the island. Return from the beach via this spur to continue hiking the trails.
Near the southeastern end of the Cottage Loop Path, there is another trail segment leading to a north-facing cobble beach. From here, hikers can enjoy views of Great Chebeague's southern shore and Cousins Island to the north. It is possible, especially at lower tides, to walk east along this shoreline and connect with the interior trail system at Sandbar Point.
Other Information
Visitors to Little Chebeague island cannot help but notice the prolific growth of Asiatic Bittersweet, which has aggressively taken over as this once mostly cleared island reverts to a wilder character. This exotic, invasive vine is a major challenge for island management. Recent volunteer efforts have re-opened trails here. More clearing of bittersweet is planned, as is ongoing maintenance to keep cleared areas free of the vine. Volunteers are always needed for island stewardship. Please contact MITA for more information.
Poison ivy and ticks are present on the island. Staying on trails and the beaches will limit chances for exposure.
Little Chebeague has a rich history that includes farming, a cottage community, and military occupation. Interpretive signage is being erected to help share the story of this unique island.
Management of Little Chebeague involves collaboration between the land owner (Maine Bureau of Parks and Lands), the trail manager (Maine Island Trail Association), and local volunteers working with MITA for the betterment of the island.
Trail Manager
Visit the Maine Island Trail Association for more information and a printable map or contact: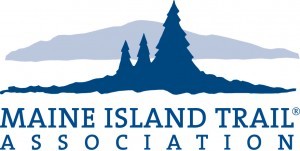 Maine Island Trail Association
100 Kensington St, 2nd Floor
Portland, ME 04103
Phone: (207) 761-8225
info@mita.org