Description
The Machias River Heritage Trail begins at the parking area. The trail traverses through the woods 0.5 miles to the first bridge. At most times of the year, the trail continues over the bridge to the Machias River. The trail follows the river for 2.5 miles. The trail connects to the Down East Sunrise Trail at an impassable marsh area. Hikers can follow the Down East Sunrise Trail back to the parking area.
The Hemlock Trail is accessible from a small parking lot on the Down East Sunrise Trail, just east of the Trestle Bridge where the Down East Sunrise Trail crosses the Machias River. The parking area allows bicyclists and ATVs a place to park and enjoy a short walk along the river. The short trail offers views of the Machias River, the trestle bridge and large hemlock trees. The trail is 0.1 miles long, round trip.
Other Information
Because of its proximity along the river, the Machias River Heritage Trail is susceptible to flooding. The trail is unsafe for hiking when flooded. Hikers who encounter flooding of the trail or bridges are asked to turn around.
Please practice carry-in/carry-out and leave no trace ethics. Please do not carve graffiti or initials into the rocks, ledges, or trees. For your safety, wear orange during hunting season. Fires, camping, ATVs and snowmobiles are not permitted.

This trail passes through a property that was acquired in part with funds from the Land for Maine's Future program. For more information about the LMF program and the places it has helped to protect, please visit the LMF webpage.
Trail Manager
Visit the Downeast Coastal Conservancy online for more information or contact: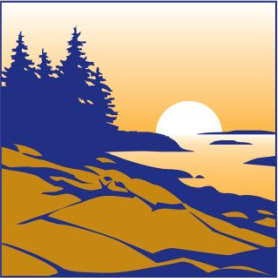 Downeast Coastal Conservancy
PO Box 760
Machias, ME 04654
Phone: (207) 255-4500
info@downeastcoastalconservancy.org
View website