Description
The Miles Lane Trail is used by recreational walkers and runners who are tired of exercising on an outdoor track. It is also used by teachers in nearby Miles Lane and Bucksport Middle Schools to provide hands-on education opportunities for their students.
With separate trail segments making up the 3.1-mile network, users can create a walk of ideal length.
Other Information
Downeast Phenology Trail
While visiting this beautiful trail take part in our scientific research project, which is part of the Downeast Phenology Trail. Millions of songbirds migrate south every fall along the northeast coastline. To get from here to there they need stopovers to refuel on fruits and insects. This hiking trail is one of those stopover locations.
As the climate changes, temperatures are going up. And as things heat up, fruits ripen and insects emerge earlier and earlier. But, birds are migrating south later and later. Will there be any fruits or insects left for the birds when they fly through our region? You can help us answer this question--check out our project website before you go for your hike.
Schoodic Institute is an independent 501c3 nonprofit organization committed to advancing ecosystem science and learning for all ages through a unique partnership with Acadia National Park. Schoodic Institute and Acadia National Park are national leaders in the development of new techniques to involve the public in science, education and conservation.
Trail Manager
Visit the Town of Bucksport online, or contact: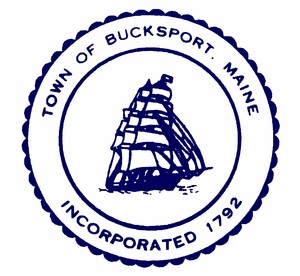 Town of Bucksport
P.O. Drawer X
50 Main St
Bucksport, ME 04416
Phone: (207) 469-7368
View website