Description
Situated on more than 2,000 feet of coastline on Hodgdon Cove, this unique 32-acre preserve is the last remaining undeveloped saltwater farm in Boothbay Harbor, providing access to the ocean, a vast assortment of natural habitats for wildlife observation, and trails on which to explore.
Trails lead through fields to a dock on Hodgeon Cove, around a freshwater pond, and through the woods with viewpoints of the fields and waterfront. The trail through the woods, heading left from the parking lot, offers a 0.76-mile loop around the entire property.
The farm includes 0.7 miles of universal access trail. The trail begins at the lower (disability access) parking lot adjacent to the farmhouse/ visitor center. After crossing a bridge the trail splits. One section of trail extends approximately 700 feet to the shore of Hodgdon Cove in Boothbay Harbor, with fields on either side providing open views of the shore. The other section loops around a freshwater pond, and then continues from the pond to the shore of Hodgdon Cove, offering both fresh and saltwater views.
The universal access trails are 5 feet wide, with one bridge that is 4 feet wide. All the bridges have handrails. The trail is composed of crushed stone and is hardened with a gentle grade throughout. The steepest trail grades are right near the farmhouse - accessing the trail from the disability parking, and the short portion between this access point and the first bridge. There are a number of resting spots along the way including benches and a picnic table.
The large mowed field is perfect for picnicking, kite flying, sports, yoga, and more. Surrounding the farmhouse are heirloom apple trees and other evidence of the property's farming history. The freshwater pond teems with wildlife from ducks and beavers to frogs and turtles. With a wide variety of sea and land bird species, Oak Point Farm is a perfect spot for birders. In the summer and early fall, the fields of Oak Point Farm fill with milkweed attracting hundreds of monarch butterflies. In winter, trails are open for cross-country skiing and snowshoeing, while the slope in front of the seasonal cottage is ideal for sledding, and the pond freezes over for ice skating.
Read about Enock's experience using a wheelchair on these trails in MTF Stories. Click here.
Other Information
VISITOR CENTER
The early 1800s farmhouse serves as the Boothbay Region Land Trust headquarters as well as a Visitor Center, and is open weekdays 9am-4:30pm. During these hours, staff are on hand to provide general information and answer questions, and its public restrooms may be utlized. The visitor center and its bathrooms are fully ADA accessible. During summer, there is a Porta Potty near the upper parking lot for use when the visitor center is closed.
Trail Manager
For more information, visit the Boothbay Region Land Trust website, or contact: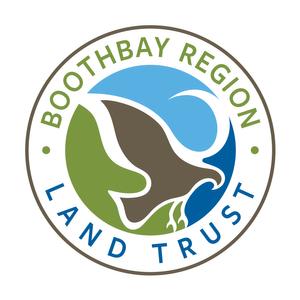 Boothbay Region Land Trust
PO Box 183
Boothbay Harbor, ME 04538
Phone: (207) 633-4818
brlt@bbrlt.org
View website