Description
The Orange River Wildlife Management Area can be accessed from either Reynolds Marsh Overlook or Orange River Landing. The two access sites are close enough to offer an easy one-way or round-trip paddle between them. Paddlers are welcome to access Downeast Coastal Conservancy's shoreline at the designated day-use areas to enjoy picnicking, wildlife watching, and relaxing.
In addition to the paddle between the two water access sites, the Orange River offers miles of flat-water to explore.
Please note that the Orange River is dammed to provide optimal habitat. Paddlers should expect higher water in the spring and early summer and lower water levels in late summer and fall. Beavers can be quite active on the Orange River and their dams may span the width of the waterway at times. This flowage is managed by Maine Department of Inland Fisheries & Wildlife to benefit waterfowl, wading birds, and other wetland species.
Other Information
Much of the shoreline on the Orange River is under private ownership, please respect neighboring property owners by only utilizing the day use areas designated on the map.
Downeast Coastal Conservancy's goal is to minimize human impact and protect this area's wildlife, plants, and natural features while allowing low-impact public recreation. Help us protect this special place by observing the following guidelines:
Visit only during daylight hours and at your own risk
Practice carry-in/carry-out and leave no trace ethics
Camping, fires, and ATVs are not permitted
Keep dogs under voice control or on leash at all times
Please steer clear of nesting birds
Downeast Coastal Conservancy maintains and protects the Orange River Conservation Area and works cooperatively with landowners to protect other land in coastal Washington County from Steuben to Calais and up to Route 9. Visit our website to join us and learn more!
Trail Manager
Visit Downeast Coastal Conservancy online for more information and a printable map or contact: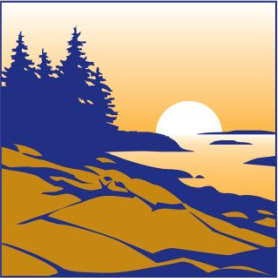 Downeast Coastal Conservancy
PO Box 760
Machias, ME 04654
Phone: (207) 255-4500
info@downeastcoastalconservancy.org
View website