Description
This 142-acre parcel with 5,000 feet of pristine rocky shoreline on Parker Pond was conserved with the support of conservation minded landowners, KLT members, the Land for Maine's Future Program (LMF) and the Parker Pond Association. The first 100 acres were purchased in 2004. The 42-acre Hodgkins parcel was donated in 2008.
Headland Trail: A 1.5 mile moderately steep trail begins at the end of the Fellows Cove Road at the KLT/PPA registration box. The trail passes through the peninsula's impressive hemlock forests and along the shoreline, then climbs to ledges which provide an expansive bird's eye view of the eastern side of Parker Pond. A side trail to the point of the peninsula features a view of the region's foothills.
Headland Point Canoe/Kayak Access: (From the Maine State Boat Launch on the Tower Road in Vienna) A side trail provides access to the Headland Trail and views of the north end of the lake and far foothills. There is a boat launch on the Tower Road at the northeast part of Parker Pond to access the preserve by water.
Other Information

This trail passes through a property that was acquired in part with funds from the Land for Maine's Future program. For more information about the LMF program and the places it has helped to protect, please visit the LMF webpage.
Trail Manager
Visit the Kennebec Land Trust online for more information or contact: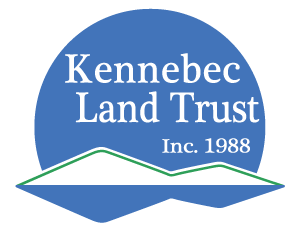 Kennebec Land Trust
PO Box 261
Winthrop, ME 04364
Phone: (207) 377-2848
info@tklt.org
View website