Petit Manan Wildlife Refuge - Hollingsworth Trail
Hide Map
Trailhead
Coming west on US Route 1 from Milbridge or east on US Route 1 from the Hancock-Washington County line, turn south onto Pigeon Hill Road in Steuben. Drive about 6.3 miles on the road (past the Birch Point trailhead) to the Hollingsworth parking area on the right directly across from the trailhead on the left. There is an informational kiosk and parking for approximately six vehicles.
Description
The Hollingsworth Trail is a 1.5 mile trail that starts in an open field and leads the shoreline and a rocky granite beach near Chair Pond. Along the way the trail's seven interpretive signs highlight the local flora and fauna of the refuge. This trail passes over ledges and along cobbled beaches, so it is slightly more challenging terrain, but still an easy walk. The visitor is rewarded with ocean breezes, sights, sounds and smells. On a clear day, they will have great views of Pigeon Hill Bay and will see Petit Manan Island and its tall granite lighthouse.
Other Information
Petit Manan Point is part of the Maine Coastal Island National Wildlife Refuge (MCINWR), a complex of islands and coastal properties, stretching from York to Washington Counties, managed and preserved primarily for seabird nesting and coastal wading bird habitat. The Refuge includes four mainland units and over 50 islands, protecting a total of over 8,000 acres.
To protect the refuge's wildlife and habitats, while using the trails please comply with the following:
The trails are open during daylight hours only.
Dogs are allowed on mainland divisions only and must be on hand-held leases no longer than 10 feet.
Blueberries may be hand-picked for personal (non-commercial) use; raking is not allowed. Snowmobiles, all-terrain vehicles and open fires are not allowed.
Trail Manager
Visit Maine Coastal Island National Wildlife Refuge online for more information or contact: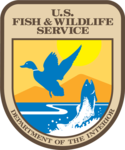 Maine Coastal Islands National Wildlife Refuge
Milbridge Office
PO Box 279
Milbridge, ME 04658
Phone: (207) 546-2124
mainecoastal@fws.gov
Nearby Geocaches

Check for nearby geocaches to Petit Manan Wildlife Refuge - Hollingsworth Trail.
Leave No Trace Principle
Minimize Campfire Impacts
Follow the Maine Forest Service fire regulations and check the current fire danger level before you go camping.