Description
If you love exploring the ocean shoreline, this tiny preserve has just about everything you could want. There are extensive tide pools to explore, a gravel beach, and dramatic views of Casco Bay. Standing at the southern tip of the preserve, you can enjoy an unparalleled view of a number of the islands that make Casco Bay so special, including Haskell, Pinkham, Bailey, Upper Flag, Thrumcap, and Eagle Islands.
Tide pools along the shoreline teem with life. You might be able to spot barnacles, oysters, crabs, shrimp, periwinkles, hermit crabs, star fish, sea urchins, and the occasional lobster or squid. All live in these small pools, surviving the cycle of the tides and nestled within a bed of assorted seaweeds and kelp. This is a great place to explore with your family, relax on the beach, take a swim, or read a good book.
There is no formal trail on the property, but it is accessed through a pleasant walk along private Potts Point Road. Once on the preserve, one can circumnavigate the tiny upland portion of the preserve by scrambling over rocks.
Other Information
VISITOR GUIDLINES
Carry in, carry out.
Pedestrian use only.
No open fires.
No camping.
Dogs must be under owner control and not bother wildlife, neighbors or other users.
Dogs must be on leash while on private Pott's Point Road.
Carry out all dog waste.
No hunting or discharge of firearms.
Please respect wildlife, neighbors and other users.
No trap, float or boat storage.
Power driven mobility devices are not allowed.
Trail Manager
Visit Harpswell Heritage Land Trust online for more information or contact: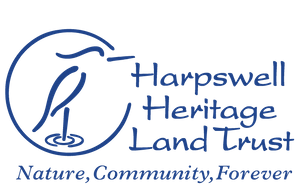 Harpswell Heritage Land Trust
PO Box 359
Harpswell, ME 04079
Phone: (207) 721-1121
info@hhltmaine.org
View website