Description
A 17-acre parcel of land was donated to Windham Land Trust by Jim and Jane Pringle in 2006. The Pringle Wildlife Preserve is a very good spot for bird watching. The viewing platform, which was built by an Eagle Scout and his troop, is perfect for viewing a great variety of birds that inhabit the area. There are ducks and great blue heron as well as many songbirds. The viewing platform is also used for stargazing. Otter Brook passes through the Preserve and otters can occasionally be spotted. There are also deer and other wildlife on the preserve. In the winter it is possible to cross-country ski on the preserve.
Other Information
The Windham Land Trust merged with the Presumpscot Regional Land Trust in 2016.
Presumpscot Regional Land Trust supports healthy lands, waters, wildlife, and people across the Presumpscot River watershed through conservation, water quality monitoring, education, and public access. Our success is based on member support. To learn more and become a member go to www.prlt.org.
Trail Manager
Visit the Presumpscot Regional Land Trust online for more information or contact: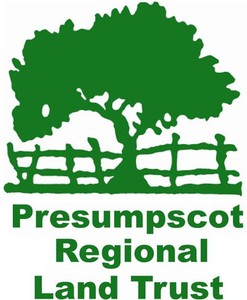 Presumpscot Regional Land Trust
PO Box 33
Gorham, ME 04038
Phone: (207) 839-4633
info@prlt.org