Description
The Grafton Loop Trail (GLT) leaves the parking lot and ascends to the open summit of Puzzle Mountain after passing several ledges with fine views of the Bear River Valley, the Mahoosuc Range and the Presidential Range beyond. About 0.1 miles before the summit, at a sign, the Woodsum Spur branches to the right. The GLT continues to the southwest peak and a large cairn with fine views in all directions. Descending slightly, it then follows open ledges until about 0.2 miles after the summit where the other end of the Woodsum Spur branches to the right. The GLT continues down Puzzle toward the the valley between Puzzle and Long Mountain. The Woodsum Spur, assuming you are traveling in a clockwise direction, goes gently up and down through small conifers skirting below the northern (tree-covered) and highest peak of Puzzle to a series of open ledges. It crosses over the open summit of the Southeast peak and begins heading consistently downhill. The trail then enters the woods and crosses a stream with reliable water about three fourths of the way along the Woodsum Spur. After another 0.5 miles in the woods, the trail emerges again at the GLT.

The loop from the parking lot to the summit and around the Woodsum spur is 7.4 miles long.
Other Information
To learn more about the Grafton Loop Trail of which Puzzle Mountain and Woodsum Trail are only a part, check out the Grafton Loop Trail posting on Maine Trail Finder. For different maps and information, visit the Appalachian Mountain Club (AMC) and Maine Appalachian Trail Club (MATC) websites:

Part of the GLT over Puzzle Mountain and all of the Woodsum Spur Trail are on the Stewart Preserve, named after Bob Stewart, who donated the land to the Mahoosuc Land Trust for permanent protection from development. The Woodsum Spur is named after Ken Woodsum, a forester and conservationist who was instrumental in protecting Puzzle Mountain and first explored the route of the current trail with Bob Stewart. As an organization, the Mahoosuc Land Trust encourages public interest in land conservation while working to strengthen the connection between people and the land. It supports a balance of growth and conservation and emphasize sustainable forestry, recreation, agriculture, and traditional land uses. To learn more about becomeing involved, visit their website below.
The Maine Appalachian Trail Club (MATC) is an all volunteer organization that exists to maintain and protect the 267-mile section of the Appalachian Trail in Maine extending between Katahdin in Baxter State Park and Grafton Notch at ME Route 26. In addition, MATC maintains over 60 miles of side trails as well as a system of regularly spaced shelters and campsites in order that wild, backcountry hiking remains accessible in Maine. MATC publishes The Official Appalachian Trail Guide to Maine, which includes seven maps, please visit their website for information on how to purchase the guide or to learn more about becoming a member of MATC.
Trail Manager
Visit the Mahoosuc Land Trust or Maine Appalachian Trail Club online for more information or contact: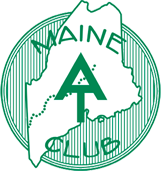 Maine Appalachian Trail Club (MATC)
PO Box 7564
Portland, ME 04112
info@matc.org
View website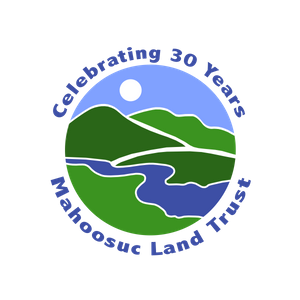 Mahoosuc Land Trust
PO Box 981
162 North Road
Bethel, ME 04217
Phone: (207) 824-3806
info@mahoosuc.org
View website