Description
In winter, the ski trails offer the full spectrum of ability levels and plenty of terrain to enjoy a day on the trails without getting bored! There are dedicated single-track trails that offer a scenic day of snowshoeing as well. Picnic tables are placed in strategic spots, as noted on the map, for resting and refreshing in all seasons. In winter, dogs are welcome on weekdays and only on the Geneva Bog trail.
There is no fee charged for summer walking and hiking, but there are fewer trails to access for comfortable walking. Many are quite boggy even in the driest of times and not the best for walking although mountain bikers may enjoy the challenge. However, Tote Road, Bridge Trail, Outer Loop, Upper and Lower Pumphouse and Lower Pipeline are all great trails for summer. Picnic tables at the lake side near the Pumphouse are a nice place to enjoy your lunch and some shade. Single-track between Bridge and Lower Pumphouse (from points 3 through 7) is an excellent summer hike. Old growth forest and interesting terrain make for a very enjoyable trek.
For the hiking enthusiast, connect to the trails at Saddleback alpine ski area and go from Saddleback lakeside to Saddleback summit in one hike.
Dogs are welcome on any trails during the non-snow season. Please be considerate of other folks and make sure your dog is on a lead when in the company of other people and dogs. There is a leash law in Franklin County.
Other Information
The trailhead is a yurt lodge, the Rangeley Lakes Trails Center. In winter you will find the yurt lodge open daily for sales of day passes required for skiing or snowshoeing. Rental equipment and refreshments are also available. There are restroom facilities on site. Trail conditions are posted daily on the website (see link below). During non-snow seasons the yurt is closed and there are no restroom facilities available. Maps are available at the kiosk on the deck of the yurt, at Saddleback base lodge, in town at the Chamber of Commerce office just off Main Street at Lakeside Park, or at Ecopelagicon on Pond Street.
Trail Manager
Visit Rangeley Lakes Trails Center online for more information, trail conditions and a printable map or contact: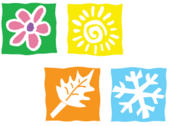 Rangeley Lakes XC Ski Club
PO Box 1283
Rangeley, ME 04970
Phone: (207) 864-4309
rlxcski@gmail.com
View website