Description
The Roaring Brook Nature Trail is a short loop trail which winds through a variety of forest communities bordered by Roaring Brook and a highland bog replete with voracious pitcher plants and other unique bog plants. Plank viewing platforms extend into the bog at two points along the Nature Trail, allowing visitors a unique look at the bog's flora and fauna. The Roaring Brook trail provides excellent views of both South Turner Mountain and the east side of Katahdin with its prominent cirques.
The trail begins at the Russell Pond/Sandy Stream Pond trailhead. Immediately after crossing the bridge over Roaring Brook on the Russell Pond Trail, 100 yards from the Ranger's cabin, the Nature Trail departs to the right. A trail guide sheet may be obtained from the Ranger. The bog area lies to the east of the campground.
Other Information
Park Fees: See website for entrance and camping fee schedule. [No entrance fee for Maine residents.]
Park Rules: See a more complete list here.
All persons entering the Park by road or trail must register their entrance at a gatehouse or self-registration station
The maximum size of hiking groups is 12 persons
All groups of five or more persons under 16 years of age must be accompanied by at least one adult, responsible for the supervision of a maximum of five youths
For all trash: Carry-in; carry-out
Where toilets are not available, human waste must be buried at least 200' from water or carried out
Pets or other domestic animals are not allowed in the Park
Camping is permitted by reservation only
Fires or other cooking or heating devices are permitted only in designated campsites or picnic areas
Hunting and trapping are prohibited within the Park (with some exceptions)
Maine fishing laws apply within the Park
No person may feed, bait, or disturb any animal within the Park
Power equipment is prohibited (including generators)
All vehicles must display an entrance permit while in the Park
Trail Manager
This trail is within Baxter State Park. For more information and detailed trail maps, please visit Baxter State Park Authority's website.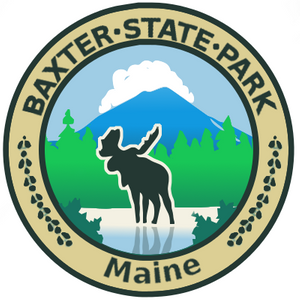 Baxter State Park Authority
64 Balsam Drive
Millinocket, ME 04462
Phone: (207) 723-5140
View website