Description
The trail to Sandy Stream Pond provides an interesting half-day hike of 1.5 miles there and back again. The pond is known for its frequent moose sightings and its proximity to Roaring Brook Campground makes it a popular late afternoon or early evening walk. There are excellent views of the east side of Katahdin. No climb is involved. The trail is blue-blazed and has extensive bog bridging in wet areas near the pond.
From Roaring Brook Campground, the route follows the Russell Pond Trail for less than 0.1 miles, crossing Roaring Brook on a bridge. After the bridge, the Roaring Brook Nature trail departs to the right and the Russell Pond trail bears away to the left. The Sandy Stream Pond trail continues ahead following a well worn path for 0.3 miles until it turns right and crosses the first outlet of Sandy Stream Pond on a narrow bridge. From here, the trail parallels the southeast shore of the pond with several side spurs leading to viewpoints on the shore. The best of these is at 0.6 miles, where a side trail leads down to "Big Rock." The second outlet of the pond is crossed a short distance beyond. A fork in the trail is reached at 0.7 miles at which point hikers seeking a longer trip may continue right to South Turner Mountain or left to reconnect with Russell Pond Trail.
Other Information
Park Fees: See website for entrance and camping fee schedule. [No entrance fee for Maine residents.]
Park Rules: See a more complete list here.
All persons entering the Park by road or trail must register their entrance at a gatehouse or self-registration station
The maximum size of hiking groups is 12 persons
All groups of five or more persons under 16 years of age must be accompanied by at least one adult, responsible for the supervision of a maximum of five youths
For all trash: Carry-in; carry-out
Where toilets are not available, human waste must be buried at least 200' from water or carried out
Pets or other domestic animals are not allowed in the Park
Camping is permitted by reservation only
Fires or other cooking or heating devices are permitted only in designated campsites or picnic areas
Hunting and trapping are prohibited within the Park (with some exceptions)
Maine fishing laws apply within the Park
No person may feed, bait, or disturb any animal within the Park
Power equipment is prohibited (including generators)
All vehicles must display an entrance permit while in the Park
Trail Manager
This trail is within Baxter State Park. For more information and detailed trail maps, please visit Baxter State Park Authority's website.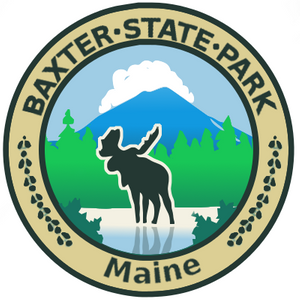 Baxter State Park Authority
64 Balsam Drive
Millinocket, ME 04462
Phone: (207) 723-5140
View website