Description
This exquisite woodland property was donated to BRLT in 1993 in memory of Marshall E. Saunders, who loved the Boothbay region and especially this piece of land. Margaret E. Saunders and her family wanted others to share in its natural beauty and for it to remain a wildlife sanctuary forever. For this reason hunting is not permitted.
The 22.5 acre preserve offers a loop trail down a wooded hillside, through a mix of majestic evergreen and hardwood trees, then along Kelly Brook just above where it empties into Pleasant Cove, which in turn opens into the Damariscotta Rive. At a fork in the north side (white) trail there is a choice between a gentler longer path or a shorter steeper grade, with signs to that effect. There are trails along both banks of the brook (one a continuation of the white trail and the other, across the bridges, the yellow trail). An extension of the westerly route (blue trail) passes an old beaver pond and classic wetland, culminating in a vista over a vast field of cat tails. The shortest loop is about 0.75 mile, the longer plus the extension is a little over a mile.
Other Information
The Boothbay Region Land Trust (BRLT) manages the preserve and has worked to preserve the scenic beauty of the Boothbay region since 1980 through conserving land for the benefit and enjoyment of the residents and visitors.
BRLT properties are open for quiet, low impact activities. When visiting this BRLT property, please observe the following rules:
Overnight camping and fires are not allowed.
Keep dogs within your sight and under control and carry out all litter.
Parties greater than 10 must obtain permission from BRLT first.
Commercial use is not permitted.
Trail Manager
Visit Boothbay Regional Land Trust online for more information and a printable map or contact: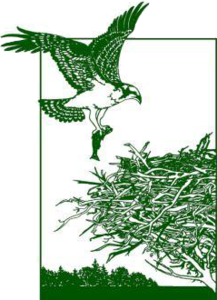 Boothbay Region Land Trust
PO Box 183
Boothbay Harbor, ME 04538
Phone: (207) 633-4818
brlt@bbrlt.org
View website