Description
This is a challenging but rewarding hike. Once on the granite slope, the hike is one continuous scenic view of the Little Androscoggin River Valley, the Oxford Hills, the White Mountains, and on clear days, the Presidential Range.
From the road, the first quarter or so of the hike is wooded and with loose rocks. The remainder of the hike is on the steep granite face of the mountain. The trail rises about 700' in its short half-mile ascent. Be especially careful of footing in wet weather when the granite becomes slick and autumn when the leaves obscure the loose uneven footing on the lower section.
Other Information
Trails are managed with the help of students from Hebron Academy.

Trail Manager
Visit Hebron Academy online for more information or contact: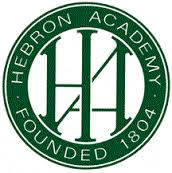 Hebron Academy
339 Paris Road
PO Box 309
Hebron, ME 04238
Phone: (207) 966-5223
View website