Description
Swan Island is a 1,775-acre wildlife management area in the Kennebec River situated between Richmond and Dresden and managed by the Maine Department of Inland Fisheries & Wildlife. Sitting at the head of Merrymeeting Bay, Swan Island is one of the crown jewels of the Kennebec River Valley and is listed on the National Register of Historic Places.
Other than the tour truck, there are no motorized vehicles on this island. Inland Fisheries & Wildlife offers a guided tour of the island but visitors are encouraged to hike along the gravel road and side trails. You will be rewarded with picturesque views, deer, and an occasional eagle sighting. This is a perfect place to bring a picnic, and day users may use the fire pits and grills in the campground. Hiking is allowed on all of the trails and the road, and mountain biking is allowed on the central dirt road only. While winter activities are allowed, safety and soundness of tidal ricer ice is always a concern when accessing this island in the winter.
Reservations are required for both day use and overnight camping in the Appalachian-style huts. The island campground offers full-service bathroom facilities.
Other Information
For reservations call 207.547.5322 or email swan.island@maine.gov.
Trail Manager
Visit Maine Department of Inland Fisheries and Wildlife online for more information or contact: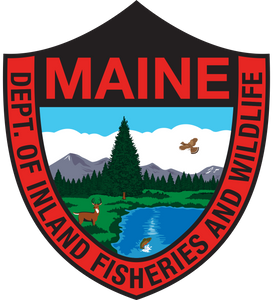 Maine Department of Inland Fisheries and Wildlife
41 State House Station
Augusta, ME 04333-0041
Phone: (207) 287-8000
View website