Description
Thorncrag Nature Sanctuary is a 372-acre wildlife preserve, serving as the green capstone of Lewiston since 1921. At 512', Thorncrag Hill is the highest point in the city of Lewiston.
Each trail is marked with a color blaze (yellow, blue, red, white, orange and green) and each tours a different section of the sanctuary. All of the trails are well-maintained and easy to follow.
As one hikes through the reserve, numerous memorials to the donors and people instrumental in protecting this land provide convenient resting spots. Almost the entire reserve is forested with the hemlock, birch, maple, and other species common in the area. In addition, there is a meadow in the northwestern corner along the green trail. The far end of the green trail features Whale Rock, a large outcrop facing the CMP right of way. In addition to birdwatching, the ponds are flush with amphibians, especially in the spring when the salamanders are breeding.
Other Information
Passive recreation at Thorncrag including bird watching, picnicking, hiking, walking, showshoeing, cross-country skiing, sledding, skating and nature photography is actively encouraged. Dogs, geocaching, mountain biking, and motorized vehicles are not permitted anywhere within the sanctuary.
A green oasis today, the property was once a farm belonging to the Thorne family and over the years has functioned as a sheep and dairy farm, a tuberculosis sanitorium, the source for Highland Spring Bottled Water Company, and a recreation and research center for Bates College. The hill was once called Thorne Hill, named for Elder Benjamin Thorne, an early settler of Lewiston. It was renamed Thorncrag Hill in 1921.
Additional information is available from the local Chamber of Commerce and the Lewiston and Auburn Libraries. The two kiosks also provide maps and a guide for frequently asked questions.
Thorncrag does not have restroom facilities. The Stanton Bird Club recommends using the restrooms at Hannaford's supermarket, located at the intersection of ME Route 126 (Sabattus Street) and Highland Spring Road. See directions for the Highland Spring Trailhead above.
PLEASE NOTE: The boundaries shown on Google Maps of the Sanctuary are inaccurate. Please check information on kiosks or contact the Stanton Bird Club for more accurate information on the sanctuary boundaries (see information and map links below).
Trail Manager
Visit the Stanton Bird Club online for more information and a printable map or contact: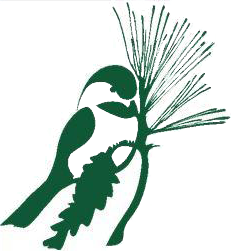 Stanton Bird Club
PO Box 3172
Lewiston, ME 04243
Phone: (207) 524-2060
jerigary@fairpoint.net
View website