Description
This natural-surface trail loop includes bog-bridging, a boardwalk, three bridges, and a viewing platform at the heath, along with interpretive panels that point out natural and historic features of the trail. Many benches along the way allow hikers to enjoy a peaceful moment on this quiet trail. There are also small species signs which identify the flora of the trail. The dwarf shrub bog area is sensitive; please stay on the boardwalk and viewing platform.
Other Information
Trail is open between dawn and dusk
Pets are allowed off-leash at your own risk (there are porcupines here), but please keep your pet under voice control
Hunting is allowed on the property, wear blaze orange or other bright colors during hunting season
The Trenton Community Trail was created through the efforts of many volunteers and partner organizations. Friends of Acadia originally purchased the surrounding acreage in 2007 as part of the efforts to establish the Acadia Gateway Center. Friends of Acadia worked with the Town of Trenton to plan and construct all aspects of the trail from 2009 to 2013. In December 2013, Friends of Acadia placed a conservation easement on the property to restrict development and allow for public recreational use consistent with the land's natural character. Friends of Acadia subsequently donated the land to the Town of Trenton.
Trail Manager
Visit the Town of Trenton or Friends of Acadia online for more information and a printable map, or contact: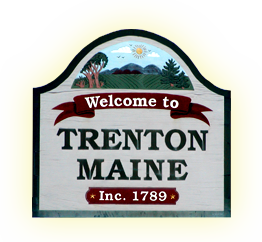 Town of Trenton
59 Oak Point Road
Trenton, ME 04605
View website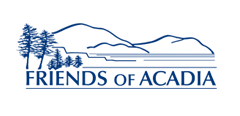 Friends of Acadia
43 Cottage Street
P.O. Box 45
Bar Harbor, Maine 04609
Phone: (207) 288-3340
info@friendsofacadia.org
View website