Description
Leave the Brickett Place on the Bickford Brook Trail. At 0.6 mile turn right on the Blueberry Ridge Trail and follow to Bickford Brook where you will find a series of flumes, falls, and boulders of unusual beauty. At 0.8 mile a loop trail leaves the Blueberry Ridge Trail at the lower slide and follows the brook upstream affording views of slides and falls in the brook. Continue on the Blueberry Ridge Trail to the junction with the Bickford Brook Trail. Take the Bickford Brook Trail to the summit of Speckled Mountain (4.1 miles-3 ½ hours). The summit is at 2877 feet and consists of open ledges with excellent views. Return to the Brickett Place on the Bickford Brook Trail.
Other Information
Speckled Mountain is part of the Caribou-Speckled Mountain Wilderness, please check with the Androscoggin Ranger Station for current information about maximum group size and camping and fire regulations. The section of Route 113 that the Brickett Place is located on is closed during winter. A White Mountain National Forest Recreation Pass is required at the Brickett Place Day Use Area. A self-serve pay station is located on site.

Natural Heritage Hikes is a project of the Maine Natural Areas Program in partnership with Maine Trail Finder. View the "Speckled Mountain - Bickford Brook Trail and Blueberry Ridge Trail" guide online here.
Trail Manager
Visit the White Mountain National Forest online for more information or contact: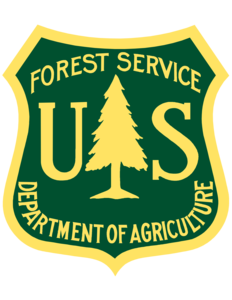 White Mountain National Forest
300 Glen Road
Gorham, NH 03581
Phone: (603) 466-2713
tpellerin@fs.fed.us
View website