This is a guest post written by Enock Glidden, MTF Accessibility Ambassador, Public Speaker, Adaptive Athlete, and Adventurer. To learn more about Enock, please visit his website.
Hey fellow hikers! I had the privilege of hanging out with some of the crew from the Blue Hill Heritage Trust's accessibility advisory team. If you haven't been to the Blue Hill area to check out accessible trails you should go soon. The trust has some of the nicest trails I have seen in the state. They aren't necessarily long, but they go to amazing views and are all within 20 minutes of each other, so you have the ability to do about 2 miles of hiking all together. But wait there's more. They are in the process of creating another accessible trail at one of the most beautiful views I have ever seen.
John Murphy Trail
We started the day behind the First Congregational Church of Blue Hill to access the John Murphy Trail. One of the benefits of this location is the paved parking lot with accessible parking. This trail is about 1,300 feet long. This was the trust's first attempt at making an accessible trail and it really is excellent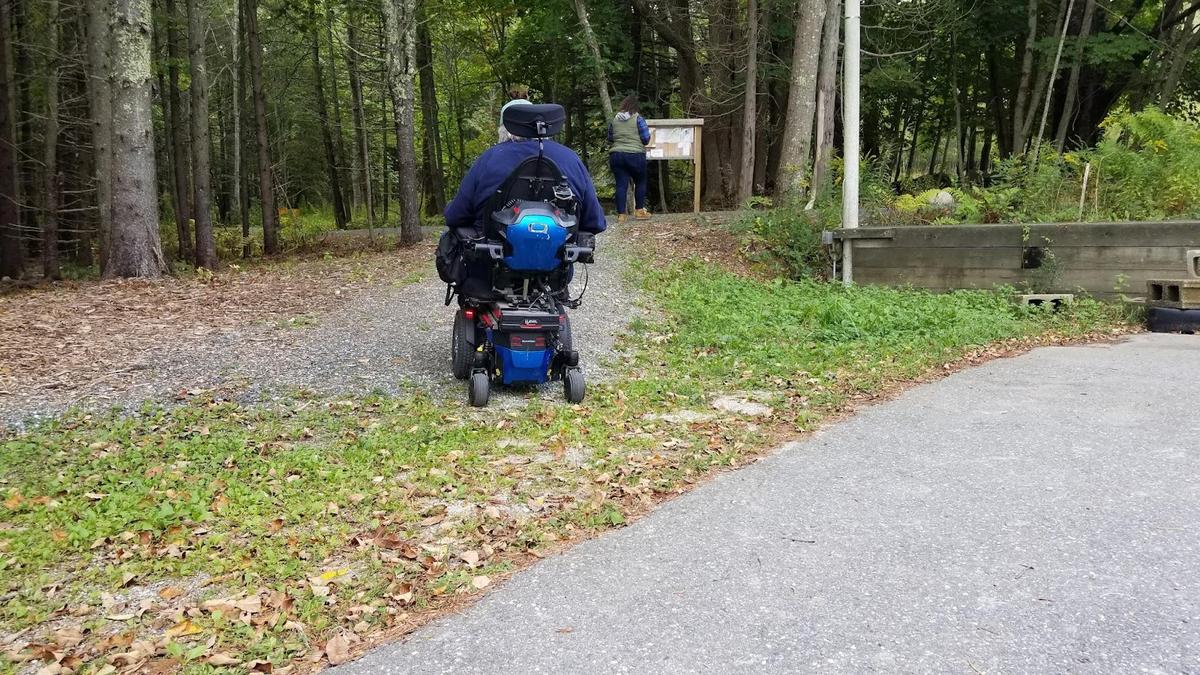 Trailhead at the John Murphy Trail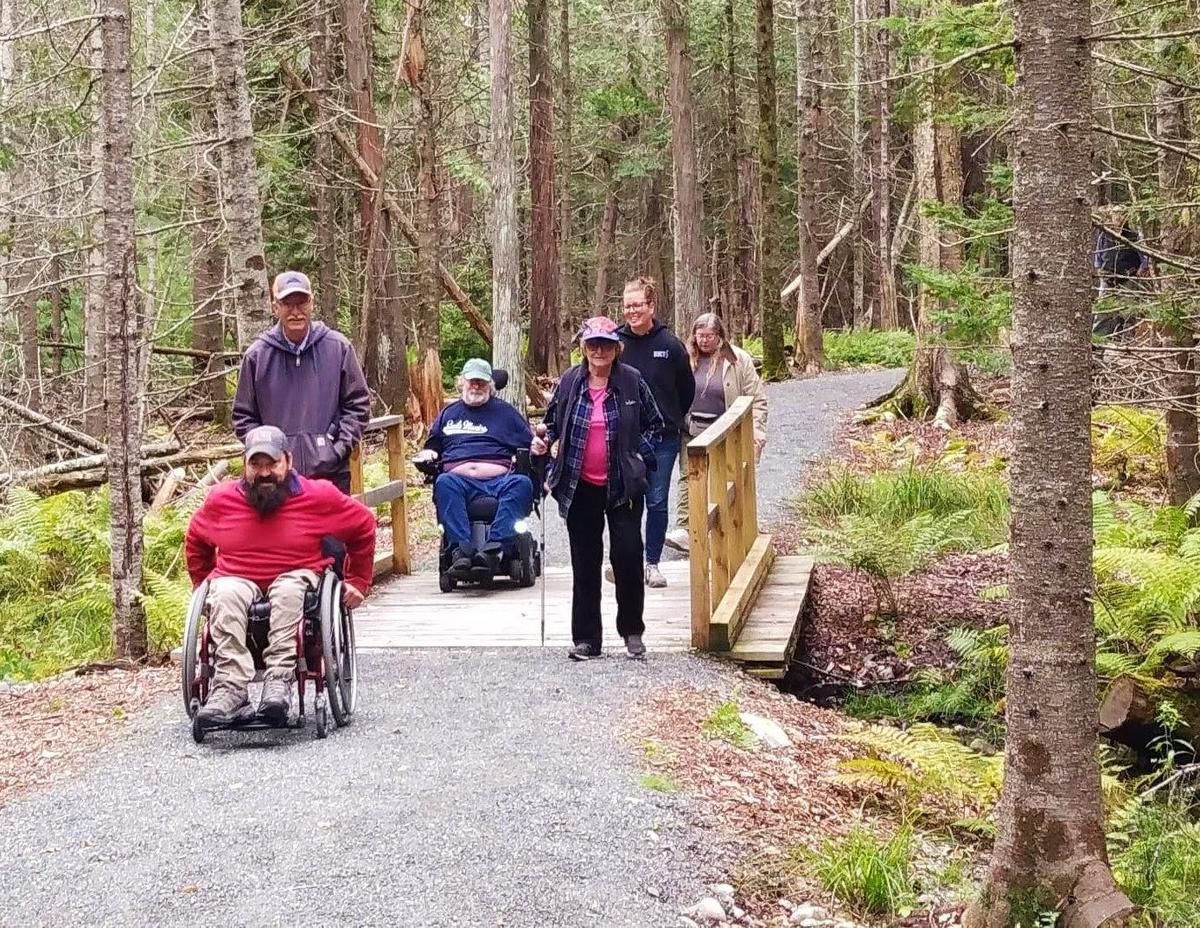 The accessible portion of the trail ends at a really beautiful spot with some huge boulders covered in moss. Of course being a climber I thought about bouldering but I kept my cool and stayed off the rocks haha. I did give a talk about my work with MTF in this spot though. This has to be the best backdrop to one of my speeches I have ever had.
Talking about MTF by the moss-covered boulders at the end of the accessible trail.
---
Hundred Acre Woods
The next place we checked out is Hundred Acre Woods. I am probably going to repeat myself a lot in this one because all of these trails are awesome. This one starts out in a unique parking lot. They separated the accessible parking from the other parking with a stand of trees. I thought this was an interesting idea. That way it is very obvious that those spaces are saved.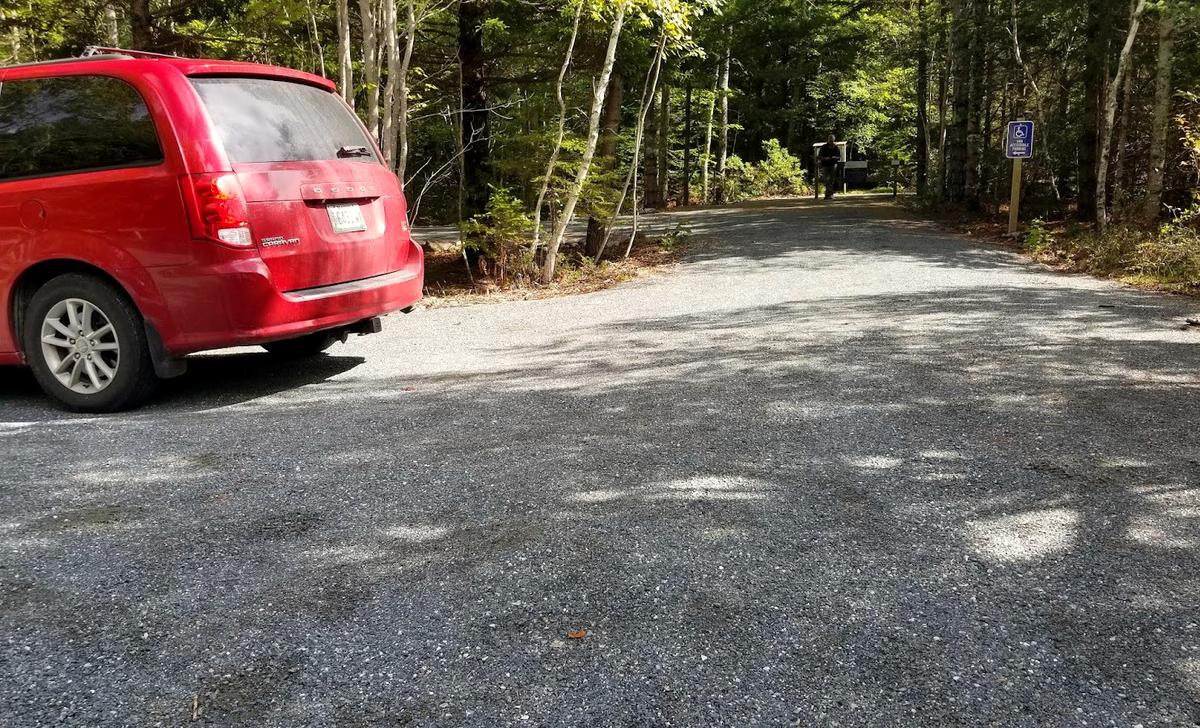 Parking at Hundred Acre Woods
This trail takes you to some very distinctive terrain. From rocky outcrops to marsh, to woods, it has it all. There are even blueberry and huckleberry bushes right next to the trail. Did you know we had huckleberries in Maine? I didn't until I was strolling this trail. I had only had them in Montana.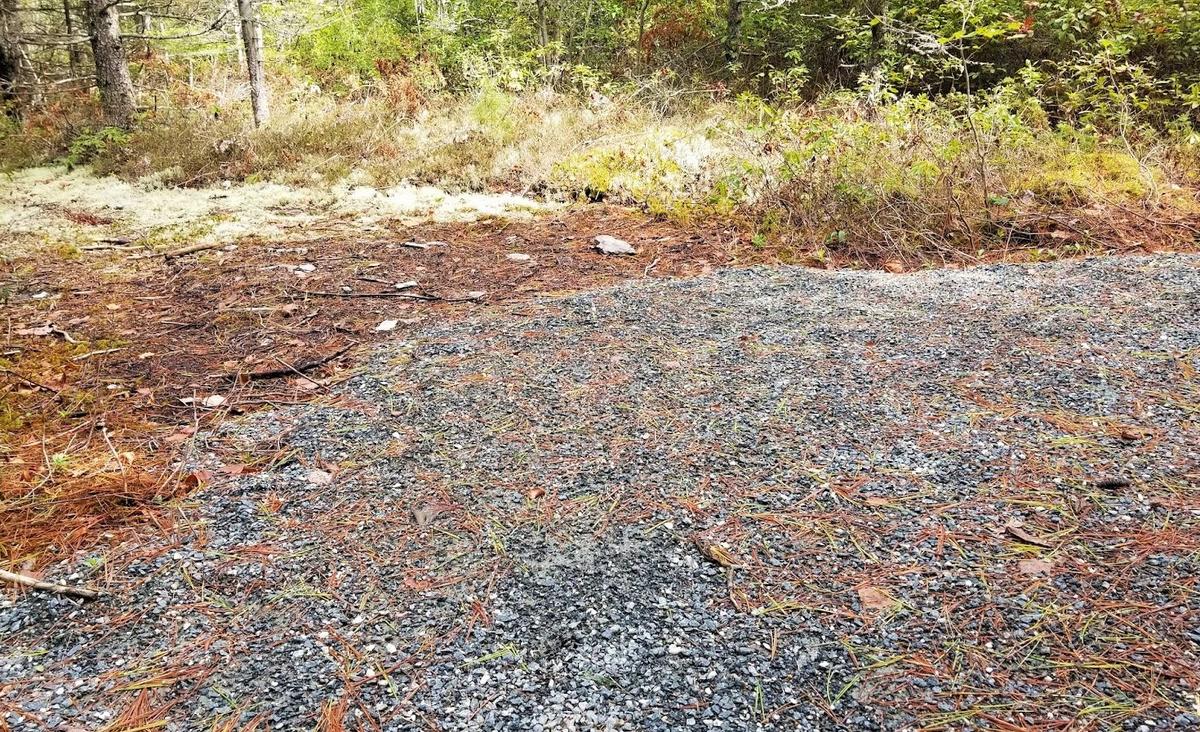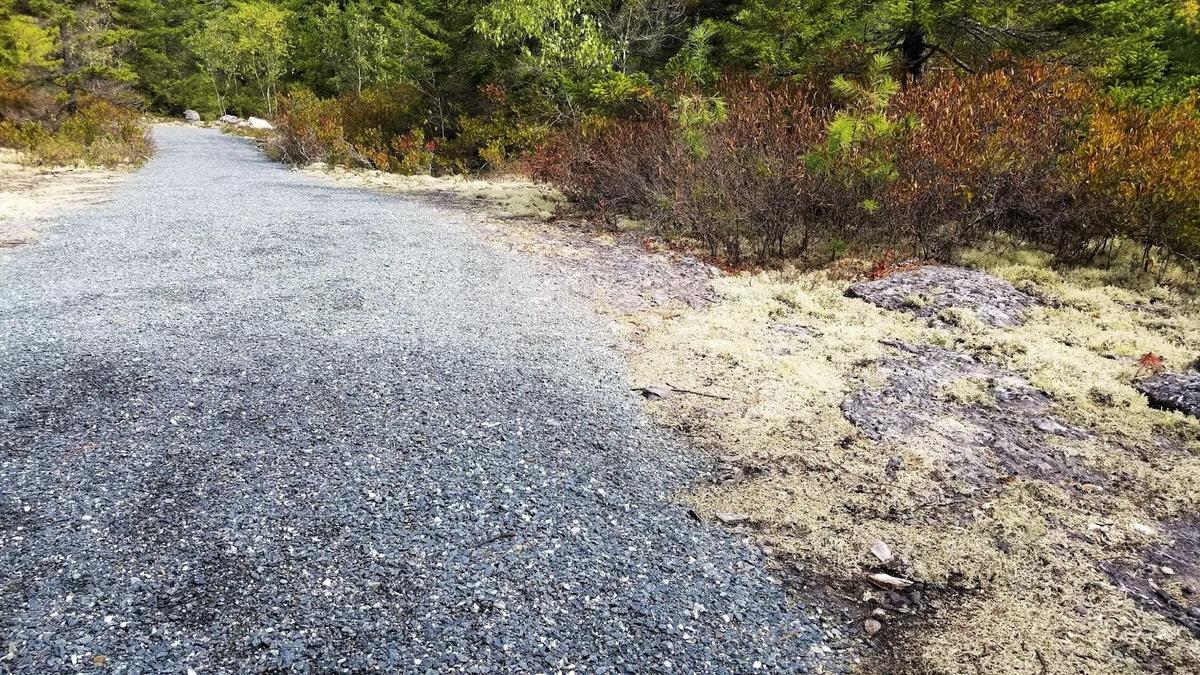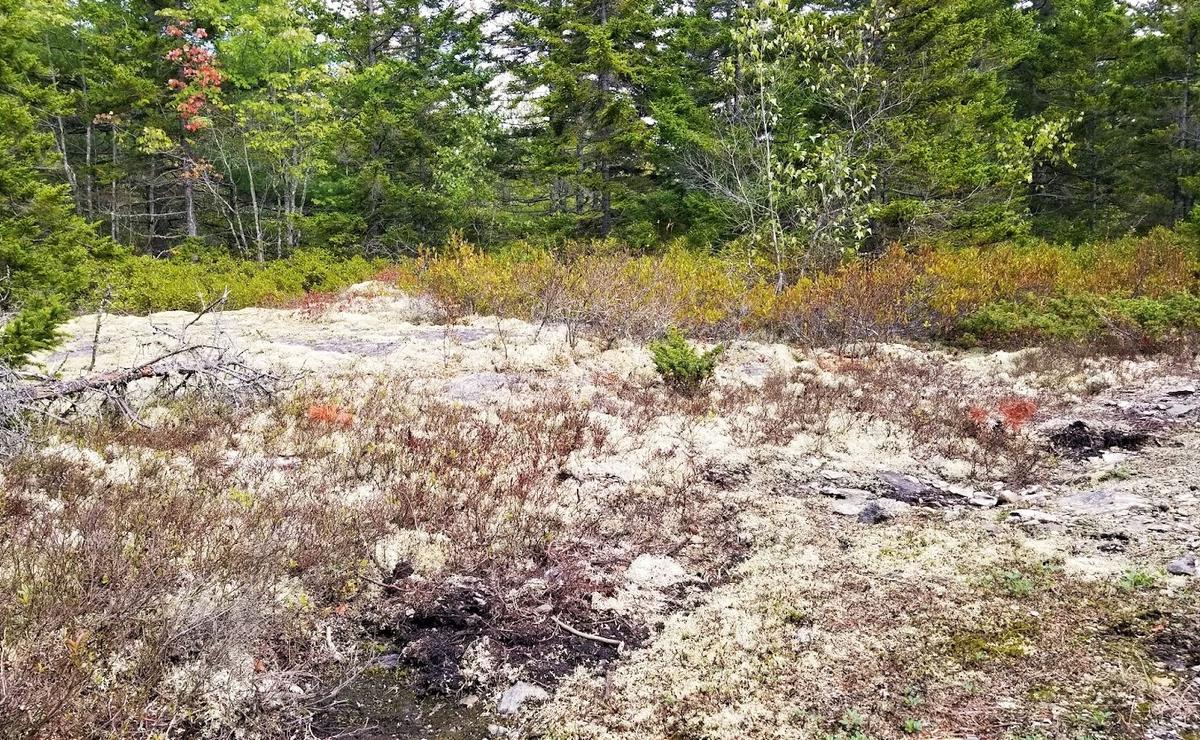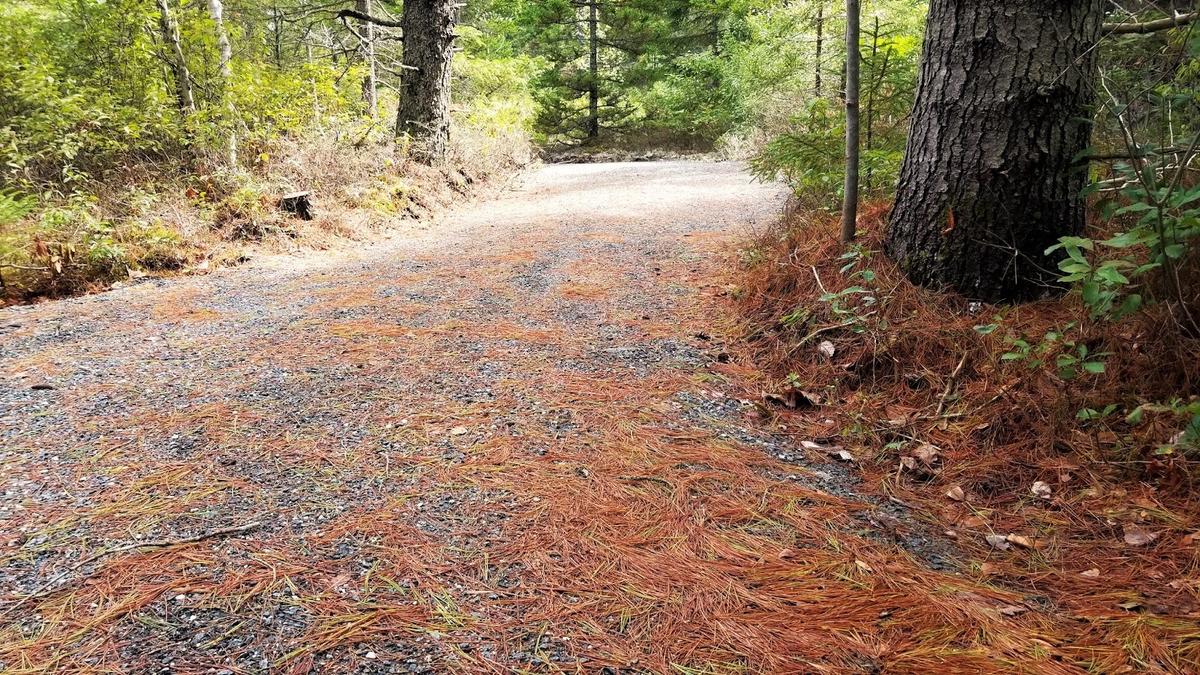 ---
Caterpillar Hill
We went to the best lunch spot at which I have ever had the chance to eat. Called Caterpillar Hill, this is actually an old farm property, and is also where the trust is constructing their latest accessible trail. It is going to be amazing, the view from here is absolutely stunning. I will definitely go back to show all of you the end result. But for now this is us at lunch.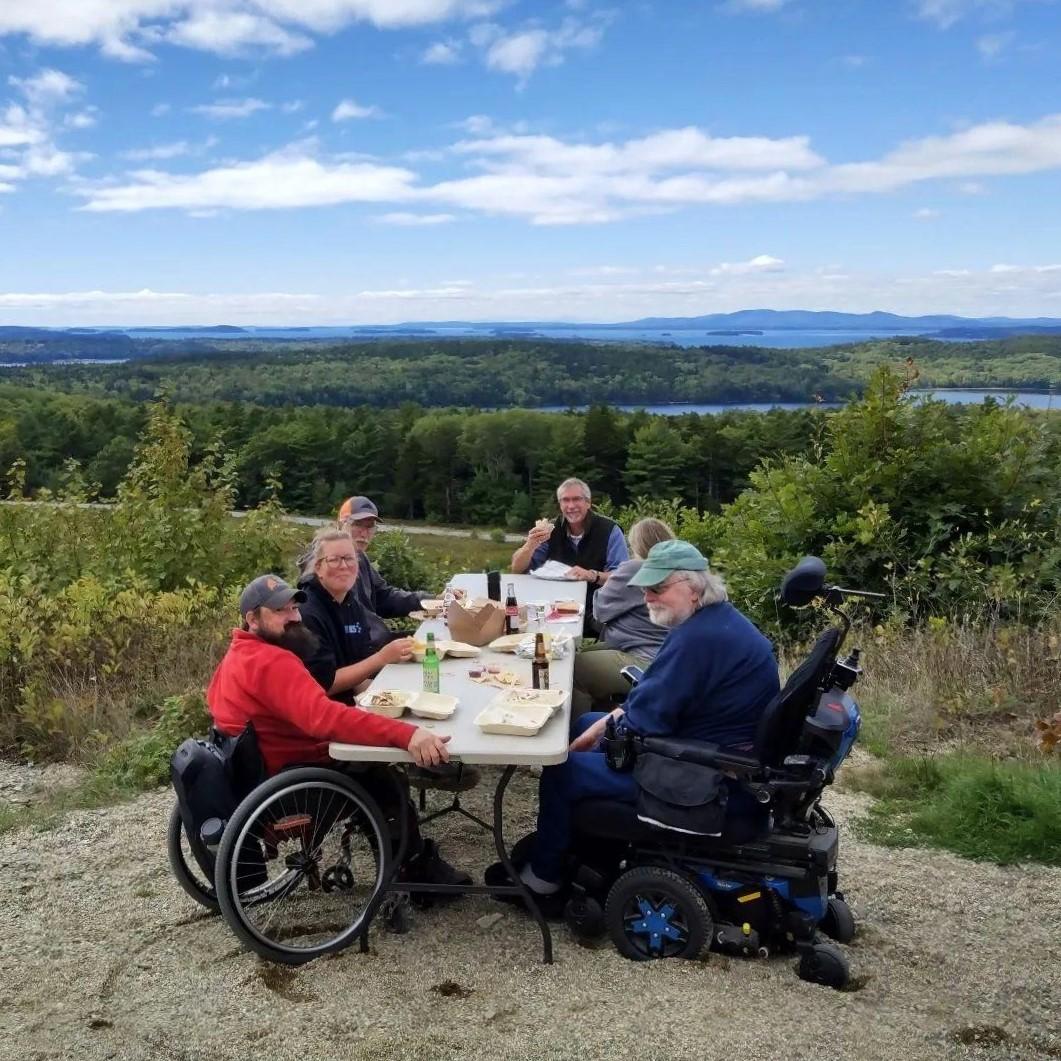 Lunch at Caterpillar Hill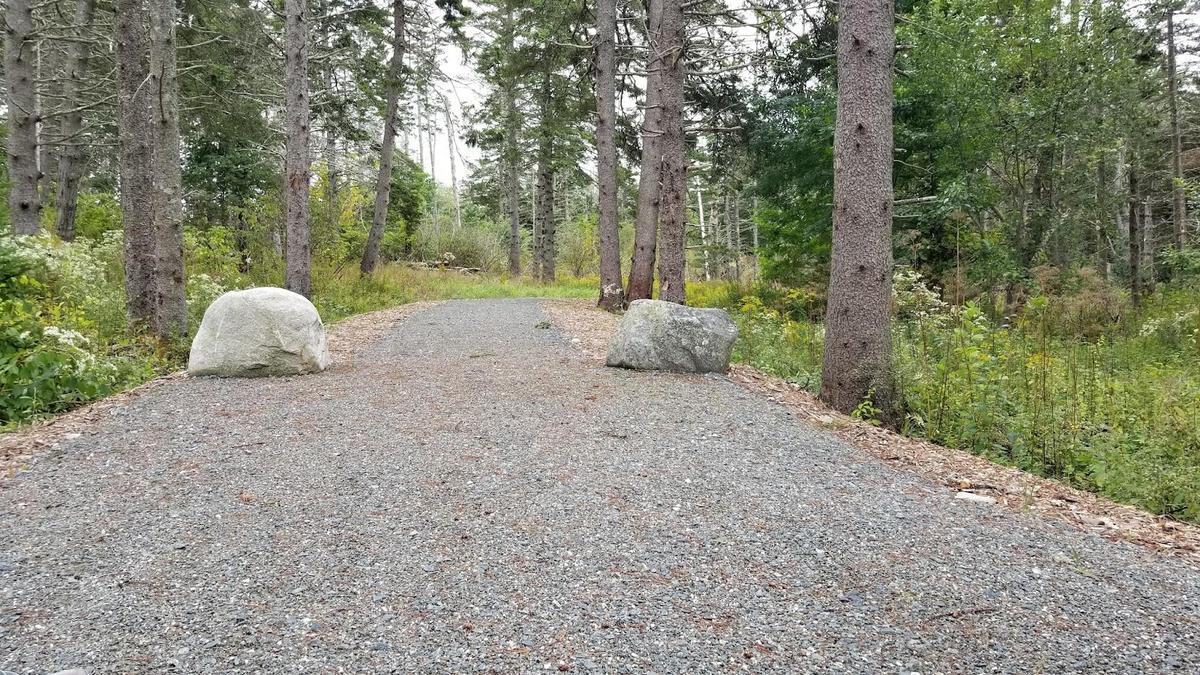 New Trail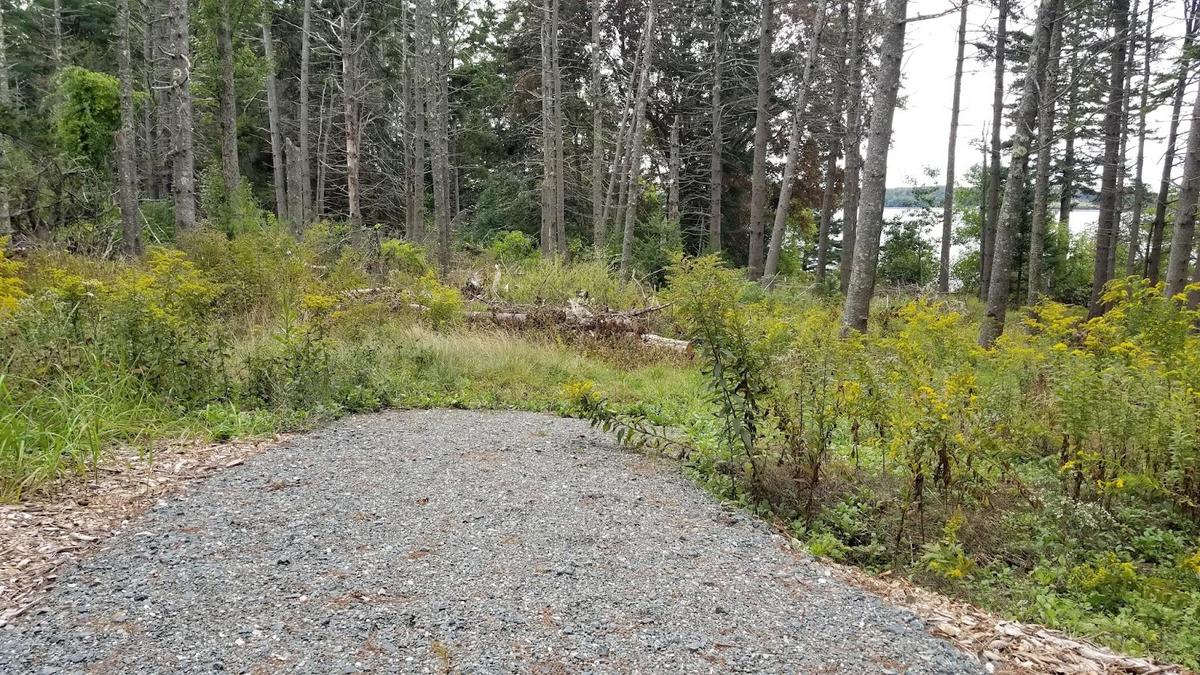 ---
MEADOW BROOK-MILL STREAM CONSERVATION AREA
The final trail of the day was Meadow Brook–Mill Stream Conservation Area. This area was preserved under a huge project to connect and reestablish alewife passage into the Bagaduce River from Parker Pond. This trail is also not super-long but it takes you to a major aha moment.
The beauty of this spot is almost hard to describe. The sounds of the water washing over the new rock ramp for the fish and the scenery of the surrounding area all come together for a truly magical moment. I could see spending significant time here just relaxing and taking in the sights, sounds, smells and feelings of nature. This trail is actually slightly steep in areas; the steepest section is about 8% grade but is fairly long. I chose to get a push.
---
GIBSON PRESERVE
On the way home I realized I was going to be passing within 6 minutes of another accessible trail I have been wanting to check out. The Gibson Preserve trail was constructed by the Georges River Land Trust in Searsmont. I had seen an article about this trail and put it on my list of if I am ever in the area. Well I was in the area so I had to stop. I had just about enough daylight left to make it happen.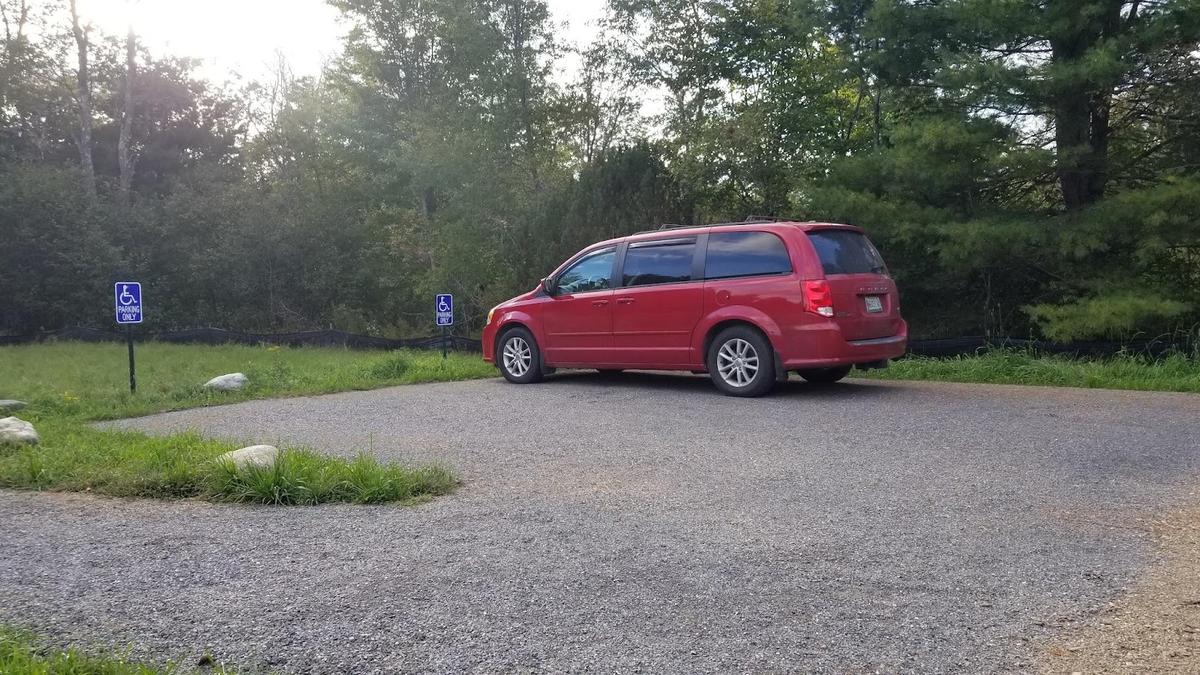 This property appears to have been done by National Park standards. Even the parking lot is impressive. The picture shows how low the light was getting at this point but I had to fit in this trail.
The trail is about a 0.4-mile lollipop trail. Also not super-long, but if you are counting I had done about 1.3 miles of accessible trails in one day total including this one.
The trail is super-flat because it is by a river. I always say I love trails by rivers because they are almost always flat.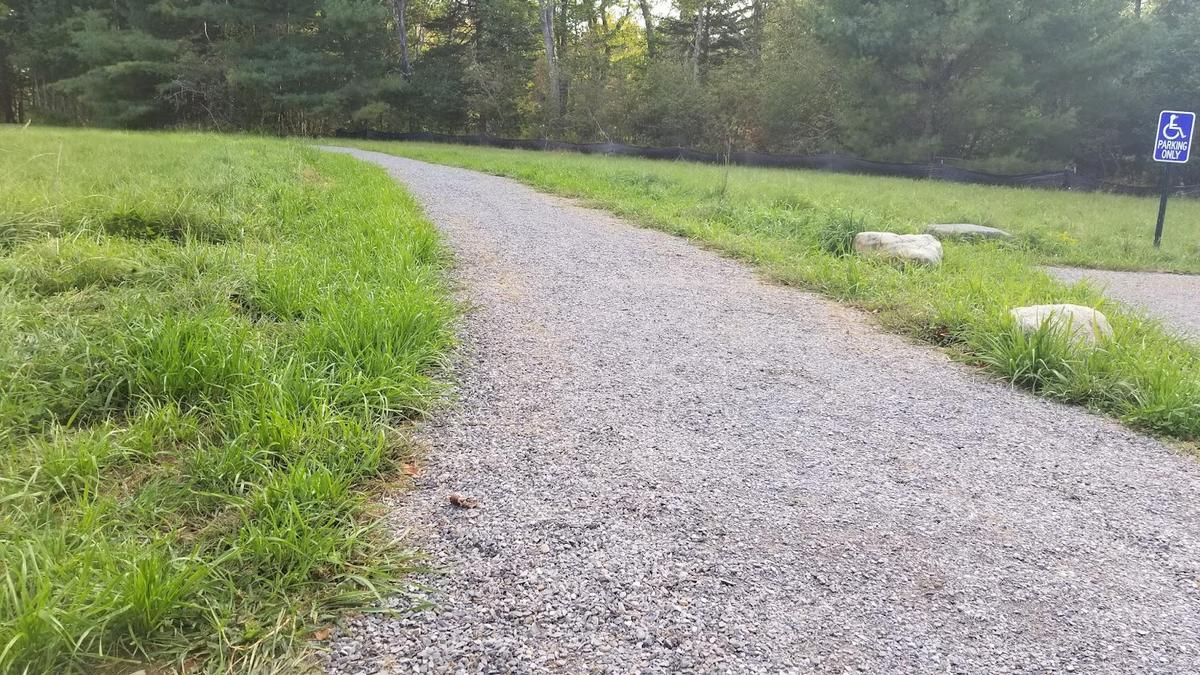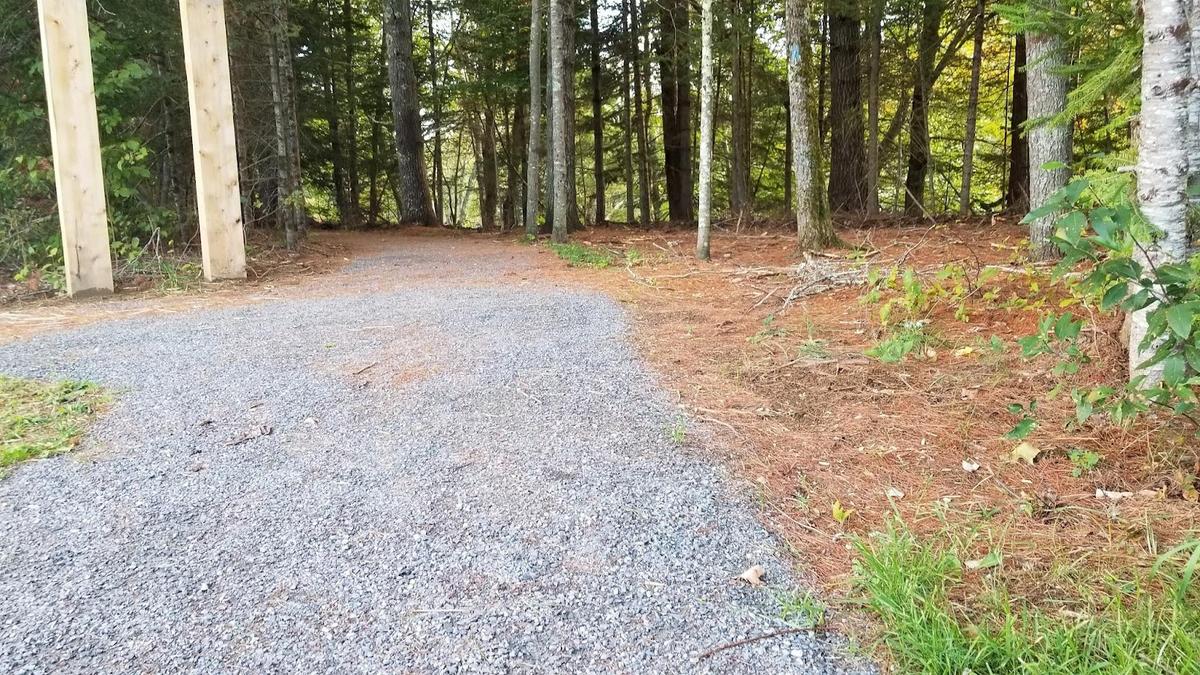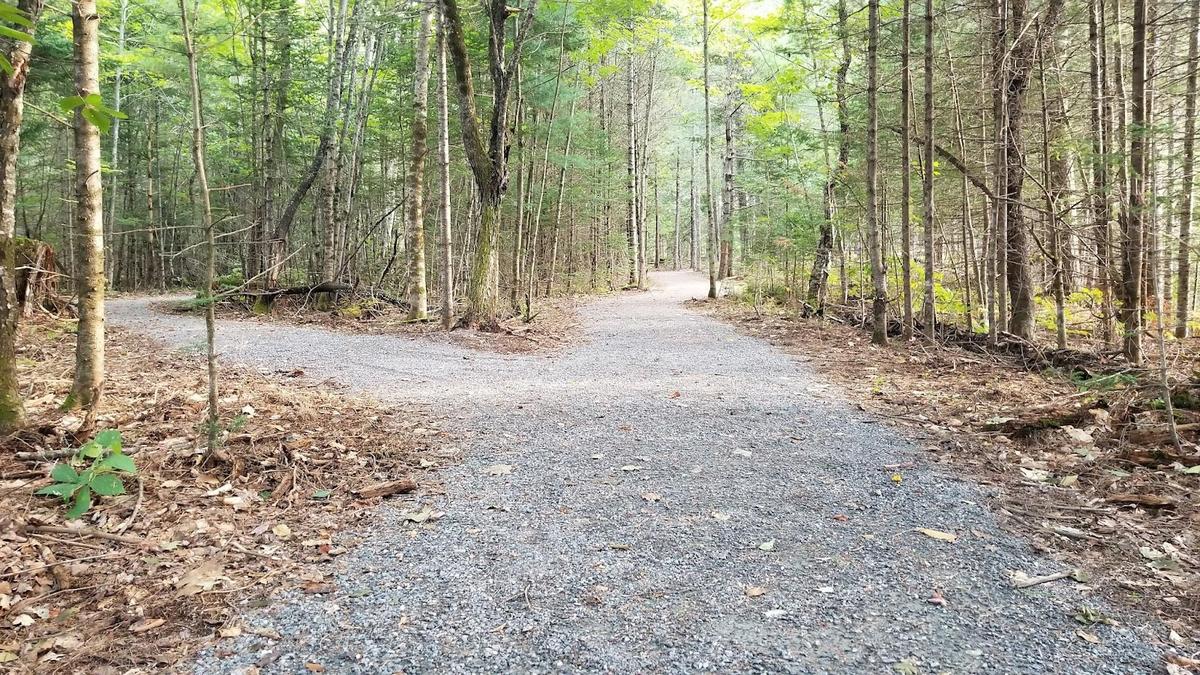 There are a couple rest spots but I have been told they are currently working on putting in more. I could see all the areas they made to put them in, they just aren't there quite yet.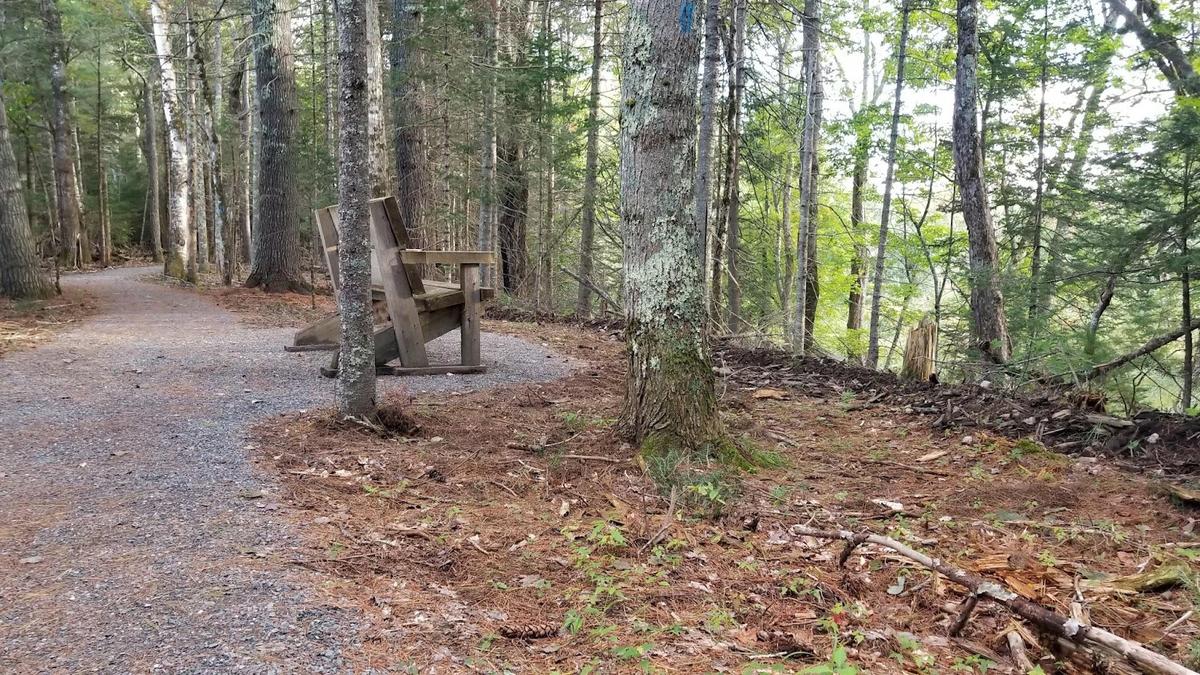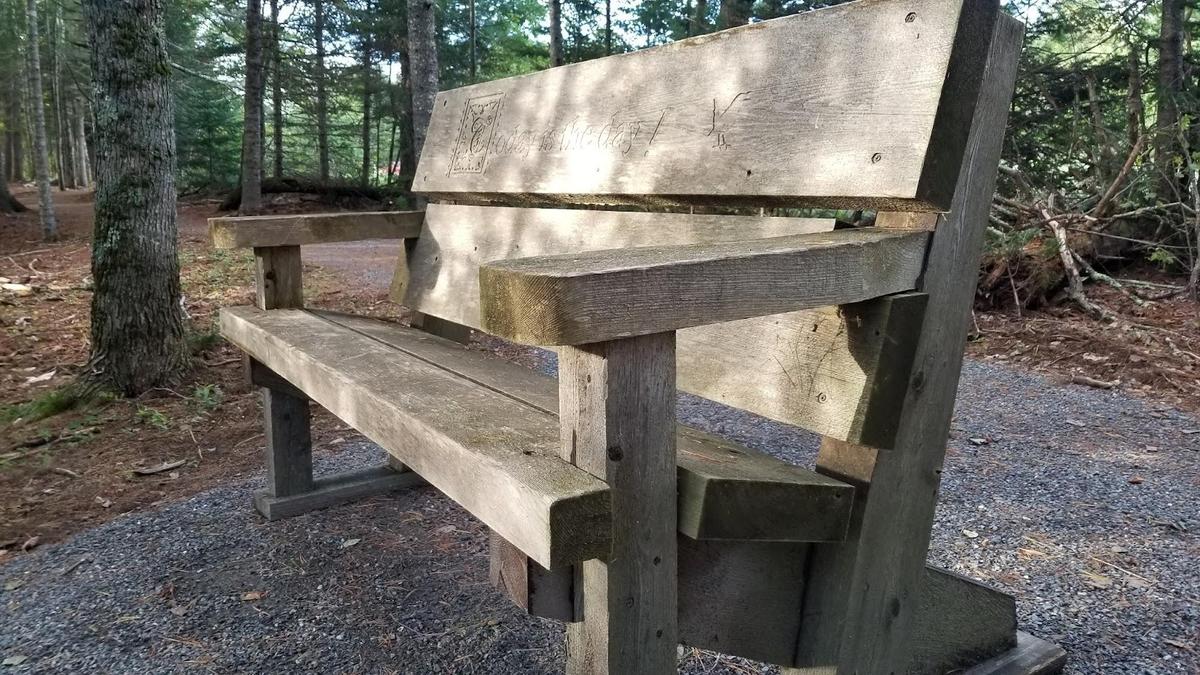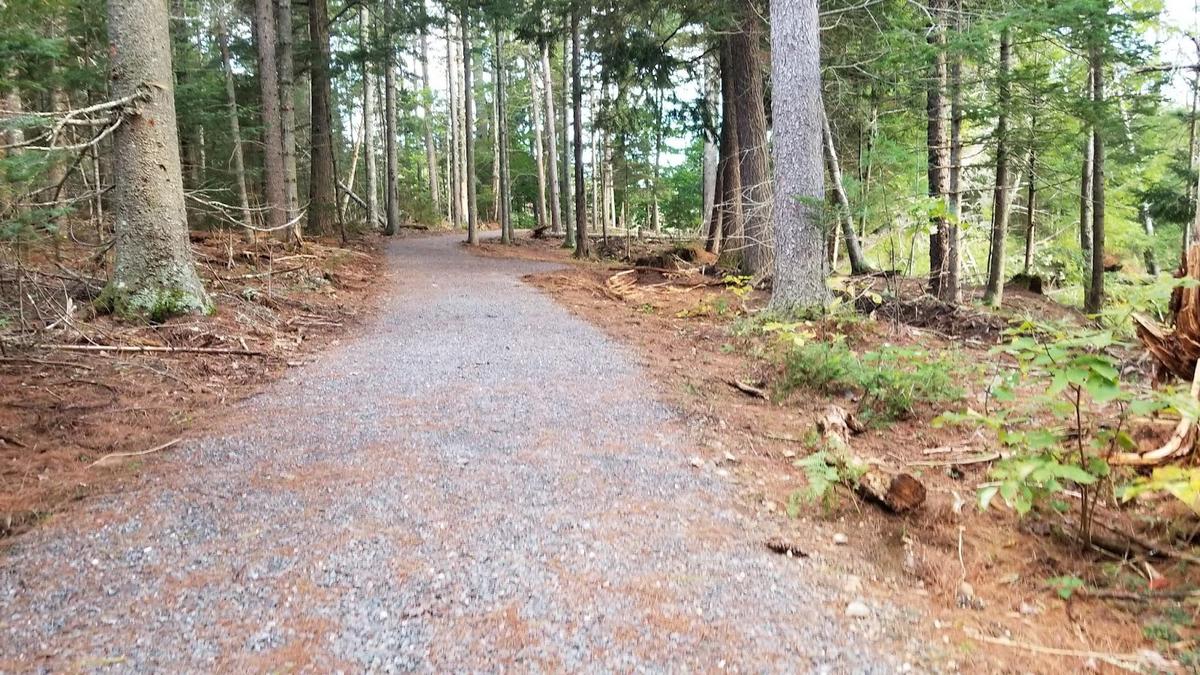 At the top of the lollipop there is an offshoot to one of the beautiful views of the river, where I saw ducks.
I wasn't here very long as I had a long drive home. I could definitely see myself spending a lot of time here though if I were closer. What a great spot to spend time with family having a picnic.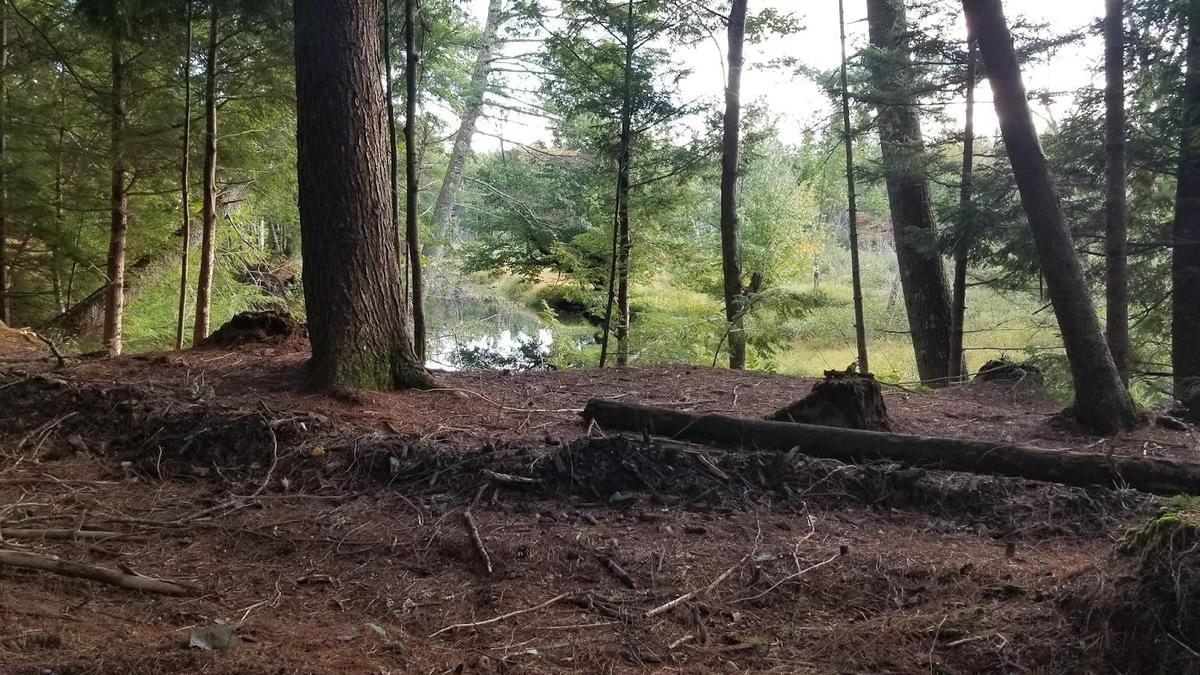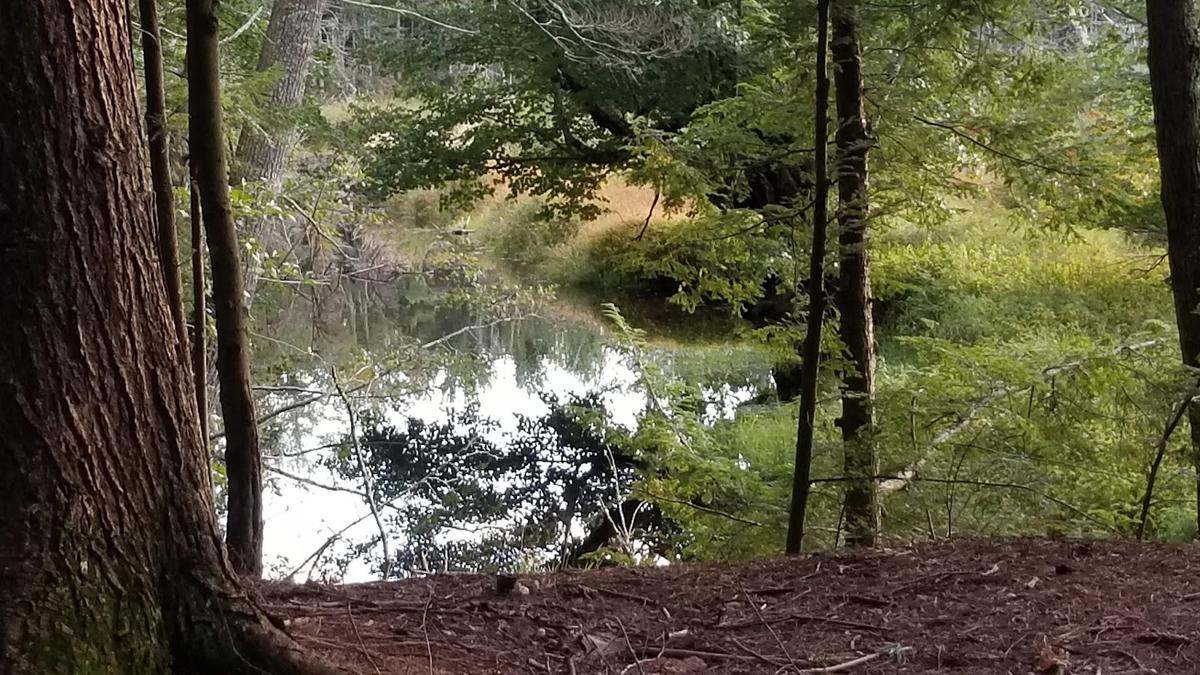 I did one other trail while in Blue Hill but that one deserves its own post. Until next time, make it out to these accessible trails, you will thank me later.
This year I am hoping to get some group or one-on-one hikes together. I would love to interview other people with disabilities about their experiences in the outdoors. The more perspectives we can get the better the information will be and the more progress we can make.
If you have a different type of mobility issue or a different disability and you visit this trail or others, please comment on this post and give us your feedback. The more knowledge we gather and share, the more people we can get outside using the trails of Maine!