Description
After crossing a small stream, the Ladder Trail intersects the Kane Path. The hike continues to the left on the Kane Path which terminates at the junction of the Canon Brook Trail. The hike continues straight on Canon Brook through a wooded area. Some sections of this trail are on wooden planks to avoid wet areas around the beaver ponds. At the junction of the Dorr South Ridge Trail the hike turns right. The South Ridge Trail is a moderately steep climb to the summit of Dorr Mountain at 1,270 feet. Throughout the hike there are panoramic views of Mount Desert Island, the ocean, and the outer islands.
Continuing past the summit, the trail junctions with the Schiff Path and the North Ridge Trail. The hike turns left and is a steep and rugged descent into the valley between Cadillac and Dorr Mountains. At the junction known as The Notch, the A. Murray Young Path is to the left (see note below).
Before descending, the trail offers spectacular views of the ocean and offshore islands in the distance. The descent becomes rugged as it drops over large rocks and boulders, becoming more gradual as it follows a stream through the forest. Historic stone paving and steps along the way provide a moderate to easy walk. The trail terminates at the junction of the Canon Brook Trail. A left on Canon Brook leads through the forest and past the Dorr South Ridge Trail junction. To complete the hike, retrace the route back to the parking area.
Note: As an option at The Notch, stay straight for a steep side trip up Cadillac Mountain to the Summit Loop Trail and parking area (0.4 miles one way). Return to this point to continue following the A. Murray Young Path.
Other Information
Due to the difficult terrain at the top of the A. Murray Young Trail, this hike may not be suitable for dogs. There is a bronze memorial plaque for Andrew Murray Young located on a large boulder next to a stream crossing near the base of the trail.
Geocaching is prohibited within Acadia National Park; however, the park does sponsor an EarthCache Program for those seeking a virtual treasure hunt!
Trail Manager
Visit Acadia National Park online for more information or contact: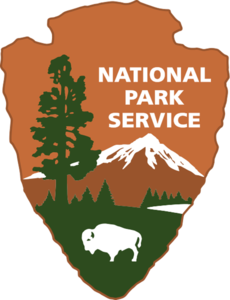 National Park Service, Acadia National Park
PO Box 177
Bar Harbor, ME 04609
Phone: (207) 288-3338
acadia_information@nps.gov