Description
The Giant Slide Trail begins as a very gradual ascent on private land. Please respect owner privacy and protect fragile moss and lichen by staying on the marked trail. After crossing the carriage road, the trail gradually steepens, becoming a rugged climb along Sargent Brook. Stream crossings and condensation due to the coolness of the ravine can make the trail slippery. There are several places where the trail traverses under large boulders providing challenging tight squeezes with low clearance. Just beyond the junction of the Sargent Northwest Trail and the Parkman Mountain Trail, there is an impressive granite slab which creates a cave-like experience. Because the hike turns left at this junction, a quick walk under the slab returning to the junction might be a side trip of interest. The Sargent Northwest Trail moves away from the stream and continues the steep ascent. The trail finally opens providing views to the west and north. Upon reaching the summit at 1,373 feet, the Sargent South Ridge Trail descends the ridge. The first junction is for the The Maple Spring Trail on the right. This trail steeply descends the west side of Sargent Mountain, passing Maple Spring. The hike continues straight at the junction of the Grandgent Trail. (The Maple Spring Trail turns to the left. To the right the Grandgent Trail returns to the summit of Sargent Mountain). The trail ascends Gilmore Peak at an elevation of 1,019 feet before descending and crossing the Giant Slide Trail as it continues toward the the summit of Parkman Mountain. (For the weary hiker, The Giant Slide Trail continues 1.9 to the right leading back to ME Route 198.)
The Grandgent Trail terminates at the junction of the Parkman Mountain Trail. A left turn leads to the summit and is a worthwhile side trip. The hike retraces from the summit continuing a gradual descent north on the Parkman Mountain Trail, crossing the carriage road. The trail enters the forest finally terminating at the junction of the Giant Slide Trail. The hike retraces the rugged ravine as it descends to ME Route 198.
Other Information
Dogs are permitted on this trail on a six foot leash, but it is not recommended due to the steep climbs and slippery rocks.
Geocaching is prohibited within Acadia National Park; however, the park does sponsor an EarthCache Program for those seeking a virtual treasure hunt!
Trail Manager
Visit Acadia National Park online for more information or contact: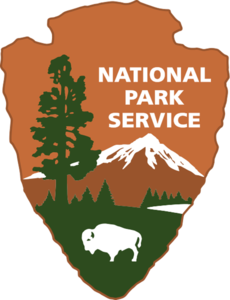 National Park Service, Acadia National Park
PO Box 177
Bar Harbor, ME 04609
Phone: (207) 288-3338
acadia_information@nps.gov